Hate Groups and Their Defectors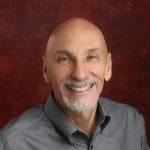 March 19, 2018 - 3:49 pm
Washington stands out in its significant rise of hate groups established over the past couple of years. According to the Southern Poverty Law Center, the number of hate groups in Washington increased from 9 to 26 since 2016.
Lonnie Lusardo is a cultural competency trainer and former journalist, who has done extensive research on hate groups and its defectors for his upcoming book, "Defecting from Hate."
This KBCS five-part series features excerpts from his conversation with KBCS's Yuko Kodama.
Part 1 – Lusardo shares what inspired him to research defectors from hate groups.
Part 2 – Lusardo illustrates how people become inspired to leave a hate movement.
Part 3 – Lusardo describes the impacts of leaving a hate group.
Part 4 – Lusardo shares his perspective on how to respond to hate groups when in public.
Part 5 – Lusardo shares his perspective on how hate crimes can affect an entire community