Bystander Intervention: Responding to Witnessed Harassment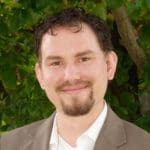 May 25, 2018 - 6:40 am
What do you do when you witness harassment on the street, at the coffee shop or on the bus?
Pastor Andrew Conley-Holcom of Admiral United Church of Christ is a conflict management workshop facilitator and an advocate for survivors of sexual assault and domestic violence.  Pastor Conley-Holcom also facilitates workshops in bystander intervention.  The sessions involve theater games to explore, disrupt, and reformulate power relationships.
KBCS interviews Pastor Conley-Holcom about how the workshops are structured and some approaches to the urge to help.
Part 1: Pastor Conley-Holcom explains how power is constantly negotiated in community interactions and shares a story that illustrates the importance of responding  to witnessed harassment and bullying.
Part 2: Musician and recording artist Chastity Brown shares a personal account of a situation where she was the victim of harassment with KBCS's Yuko Kodama.
Part 3: Pastor Conley-Holcom describes how the bystander intervention workshop is structured.
Part 4:  Pastor Conley-Holcom breaks down the framework of elements to consider when you witness harrassment.
Part 5: Pastor Conley-Holcom shares some some possible bystander intervention techniques.
Part 6: Pastor Conley-Holcom recounts a couple of domestic violence harassment incidents where he approached the aggressor.  Listen to his reason for this.
Part 7: Find out what a couple of people at the Bellevue College campus had to say to KBCS's Devin Williams about how they responded when they witnessed someone else being harassed.
Producer: Yuko Kodama
Photo: Photo from Admiral United Church of Christ