Music of the Moment – August 2019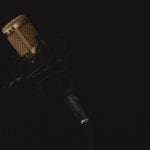 August 29, 2019 - 11:02 am
Check out these music reviews from Iaan Hughes in this month's installment of Music of the Moment. Artists Kishi Bashi, Sunny War, Weyes Blood, Fruit Bats, and Lucibela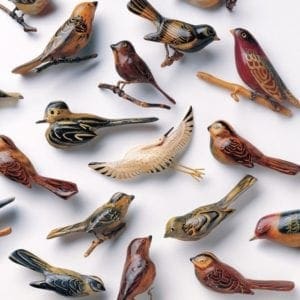 Artist: Kishi Bashi
Album: Omoiyari 
Record Label: Joyful Noise Recordings
Kishi Bashi is the pseudonym of Seattle native singer-songwriter and multi-instrumentalist Kaoru Ishibashi. In 2016 he released the stunningly good pop album Sonderlust and this year he has somehow surpassed that album with the earthy and gorgeous album Omoiyari. Omoiyari is the Japanese idea that compassion toward others is nurtured by thinking about them. It's as multifaceted as knowing when to hold open a door or as simple as moving your bag off the last empty seat on a bus. The album Omoiyari was born out of shock. As the son of Japanese immigrants who arrived in Post-World War II America, the xenophobia and racism that has once again slunk out from beneath our rocks and dimly lit corners must be particularly disturbing. Considering the shadow of Japanese internment camps still linger in living memory only add to the disquiet. What's so stunning about this album, however, is that compassion and empathy, not dread, not fear, not aggression, is what rises and spills forth from the album. Omoiyari  is more grounded than Sonderlust's dance grooves, but it still shimmers with an effervescent light.  Bonus content: tired of singing "Wagon Wheel" at your song circles? Work up Kishi Bashi's "Annie, Heart, Thief of the Sea," for your next one instead.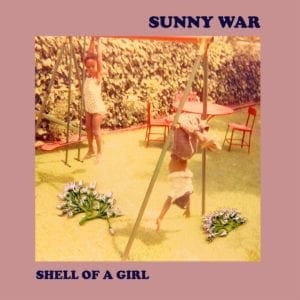 Artist: Sunny War
Album: Shell of a Girl
Record Label: Hen House Studios
Over the past 18 months Sunny War has released two solo albums and a collaboration with Particle Kid of astonishing depth and clarity. Her latest, Shell of a Girl, showcases her dazzling fingerpicking and lyrical tightness as she continues exhuming ghosts of the past and communing with those still hanging around. The vibe is somewhere between backyard Bossa nova  and slow picked summertime blues, but be careful, the songs have teeth. Maybe these unvarnished truths are a holdover from her punk years or maybe they're a reaction to these lyin' times. Whatever the root may be, these songs act as a salve to our over-electronizised world; a balm of freight trains and the ever-needed reminder that you can't be saved if you're not lost.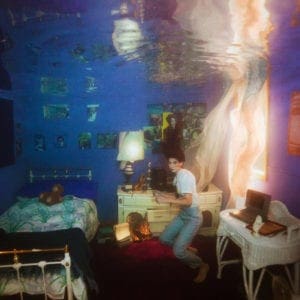 Artist: Weyes Blood
Album: Titanic Rising 
Record Label: Sub Pop
What a strange world we live in when well-crafted pop songs sound like an anachronism. Titanic Rising plays like a film franchise sequel where the middle movies are all wiped out of the terminally staid timeline. Here, Natalie Mering, with a few polished chord changes, has seemingly dismissed the last 40 years, give or take. The album is lush, bordering on orchestral, but gratefully still maintains a certain cool distance to the trappings of nostalgia. The album seems made for the lonely hearts, yet refuses to wallow. The album's first song "A Lot's Gonna Change" acts as both gentle correction to the intoxicating desire to flounder and encouragement that instead "a lot's gonna change in your lifetime…you got what it takes…" Now this stuff doesn't always translate well to print, but saturated with strings and cascading background singers this has the makings of a late night bedroom classic. The album ends with a love song; a letter to the moon and stars and you. It's all heartbreak. One more line: "we've finally found a winter for your sweater."  The line hangs there for a moment, suspended between the heat of the past and the chill of the now; a masterpiece.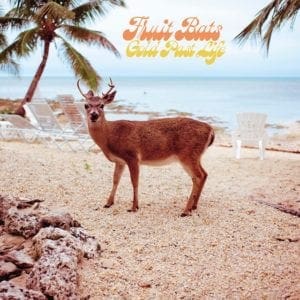 Artist: Fruit Bats
Album: Gold Past Life
Record Label: Merge Records
Gazing backward is a dangerous belvedere for a pop musician. The precipice that wants you to topple into sentimentality looms terribly close. Fortunately, Fruit Bats front-man, Eric D. Johnson, walks this cliff line assuredly and if his foot slips once or twice he manages to never fall. The slips themselves are quite wonderful, too, as its those moments that keep things real. Johnson thinks of Gold Past Life as "the end of an unintentional thematic trilogy," that bookends his solo album EDJ and the Fruit Bats release Absolute Loser. "They encompassed years of loss, displacement, and the persistent, low-level anxiety of the current political climate. They were written in the wake of friends who left these earthly confines and families that could have been." What might strike you, however, is given such a weighty preamble, how light and breezy the album sounds. The album kicks off with an ode to middle age that is more interested in the doors that open when the pressures of youth, whether failed or fulfilled, have fallen to the wayside. The next song immediately pulls out the rug (easy on the knees, now!) as it wonders – in a full-on Bee Gees breakdown – where all that youthful courage might have gone? The album really comes home with the Dylan-esque "Mandy from Mohawk (Wherever You May Be)," with its sweet groove and reconciliatory heart. Gold Past Life­ is a magnificent  album, but Johnson himself sums it up best himself by describing it as "existential make-out music;" sounds about right.
*Note: this is one of the last albums that singer-songwriter, multi-instrumentalist, and long-time Fruit Bats collaborator, Neal Casal, appeared on before his death at age 50. He will be missed.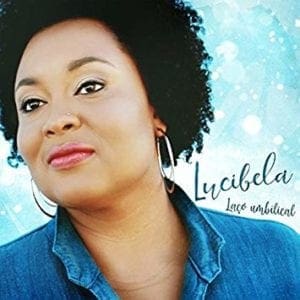 Artist: Lucibela
Album: Laço Umbilica
Record Label: Lusafrica
At 33 Lucibela might just be the next great Cape Verdean singer. Her album Laço Umbilica is sublime. Her handling of the traditional Cape Verdean ballads called mornas born from the mix of fado influences from when the islands were Portuguese colonies is sensitive and deeply expressive . She surely will be compared to the late Cesaria Evora, but rather than signaling a derivative performance the association should land like a salve for starved ears and lonesome hearts. After singing with a group in high school Lucibela began singing in the local hotels. A few years later she moved to the capital city Praia where she has captured the attention of the world class musicians that reside there, including the legendary Toy Vieira. Laço Umbilica translates as umbilical cord giving nod to both the connection and nourishment of home to be found in her music.