Updates from KBCS General Manager, Dana Buckingham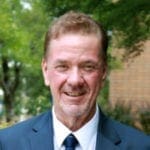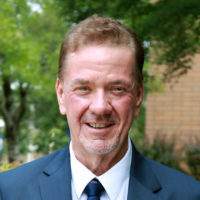 February 10, 2020 - 2:34 pm
I have some exciting updates this month to share with all our friends and supporters of KBCS. Thanks to a generous equipment grant by the Raynier Institute Foundation, KBCS has purchased a new FM-HD digital transmitter that is now in the final stages of installation and testing at our tower site on Cougar Mountain. In addition to the new transmitter, we have budgeted for a new state-of-the-art control board for our main on-air studio and other advanced broadcast technology upgrades to follow this summer.
With the installation of our new HD digital transmitter, KBCS will acquire the capability to broadcast two all-digital streams of programming (KBCS-HD2 and KBCS-HD3), in addition to our legacy community radio programming on 91.3FM that is also broadcast in digital on KBCS-HD1.
In order to listen to these new programming streams on KBCS over the air, you will need to purchase an HD radio. Many newer cars and trucks already feature an HD radio as standard equipment. HD radios for your home or office can be purchased online or at your neighborhood electronics store. You will also be able to listen to our new digital programming streams online. And; have no fear, you will still hear our regular KBCS programming on your FM radios just like you have since 1973.
The first of our two new digital streaming services will feature a service we call World News Radio KBCS HD2. As implied by the title, this stream will feature news and public affairs programming from around the world, with an emphasis on educational programming to further our educational outreach mission through Bellevue College. The base programming stream for World News Radio KBCS is the live feed of the BBC World Service in London.
Down the road, our third digital broadcast stream will feature programming that is hosted and produced by Bellevue College students which will include eclectic music programming and local broadcasts of Bulldog sports.
These are truly exciting times for KBCS as we continue to push the envelope, broaden our horizons and move ever forward to serve all segments of our community with great noncommercial, non-profit, educational radio programming that seeks to inform, educate and entertain. While offering these new program streams, we remain committed to our cherished community radio format on KBCS FM featuring over 70 local volunteer hosts sharing their passion for the music they love with all our friends and neighbors in the greater Seattle-Tacoma radio market we serve.
Of course, none of this would be possible without the moral and financial support for KBCS from our thousands of listeners who tune in each week. Thank you for your continued support. The unique programming on KBCS is only made possible because listeners like you make regular contributions to keep this great tradition of true community radio on the air.