General Manager Message – May 2020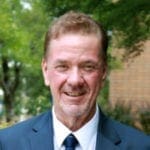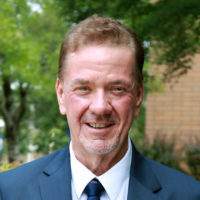 May 22, 2020 - 3:14 pm
Dear friends and fellow supporters of KBCS,
Thank you for your generous financial and moral support for true community radio located here in our beautiful little corner of the world. Spring is definitely here, and the natural beauty of the Pacific Northwest is even more in evidence this time of year.  But unfortunately, spring has a much darker side this year due to the ongoing scourge of the deadly coronavirus pandemic.
Like a bridge over troubled water, KBCS continues to provide one-of-a-kind programming with locally produced and hosted community radio that informs, entertains and educates. KBCS is a cherished tradition for many of us at a time when there are fewer and fewer traditions left that are not governed by a complicated algorithm.  KBCS is still locally, hand-crafted radio that has withstood the test of time.
Our successful spring on-air fundraising campaign was further proof that our community radio station remains important in the lives of many of our friends and neighbors. During this necessarily "low-keyed" spring drive, KBCS listeners still chose, out of their own free will, to fully support our ambitious fundraising goal during this time of unparalleled economic, social and political uncertainty. Thank you so much to everyone who contributed and helped us to reach our goal, and all of our monthly sustaining donors. None of this would be possible without you.
KBCS has been a cherished community outreach service of Bellevue College since 1973 and our core mission since then has remained the same. That mission is to strengthen and promote a stronger sense of community identity and a greater appreciation for cultural diversity.  Over 60 local volunteer hosts share their passion for the music they love with their friends and neighbors across the region and around the world. Right now, physical access to KBCS is highly restricted to ensure the health and safety of all. With such a large number of community volunteers, the potential exposure risk for everyone is significantly enhanced.
Naturally this shutdown increases the anxieties on the part of some who worry that once this awful pandemic has run its course, will there still be opportunities for volunteers to participate in the programming? The answer is yes. In fact, we will need to lean on our volunteers and listeners even more as the financial fallout from this pandemic will necessitate stringent cost control measures to reduce the level of any additional financial support we receive from the college. I have been spending a lot of time lately working on a long-term financial plan to make that happen. Becoming self-supporting is both possible and essential for KBCS to survive these difficult circumstances and to continue to serve the next generation of community radio listeners.
Obviously, any plan for an entirely self-funded KBCS will only be possible predicated on the continued support of both our listeners and our volunteers. It is this symbiotic relationship that makes true community radio possible and strengthens the bonds between us.
We are now working on a process that will allow community volunteer hosts who have their own home studios, to produce new programs so they can be heard on KBCS. We hope to have the first trial batch ready for broadcast in a couple of weeks.
Again, thank you again for your financial support, dedication, and words of encouragement during this tumultuous period in our country's history. Together, through our shared sacrifices and a strong commitment to succeed, we will continue to broadcast impactful and authentic community radio here in our beautiful little corner of the world for many more years to come.
Best regards,
Dana Lee Buckingham
KBCS General Manager and Sustaining Contributor