The Local Japanese American Community after Pearl Harbor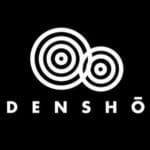 December 8, 2020 - 10:00 am
On December 7th, 1941,  Japan's military attacked Pearl Harbor.  On December 8th, the following day, the United States declared war on Japan.
This series of events forever changed the lives of the Japanese American community along the west coast of this country.  This set of excerpts from the Densho Project oral histories, highlight what some of the younger local Japanese Americans experienced at that time.
Special thanks to the Densho Project for the audio.
Producers: Jim Cantu, Devin Williams and Yuko Kodama
Image: from the Densho Project