General Manager Message – March 2021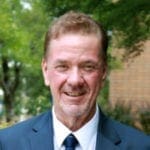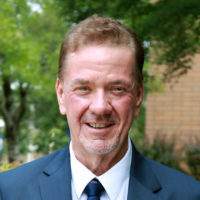 March 15, 2021 - 7:21 pm
This coming Friday marks the kickoff of the on-air portion of our annual spring fundraising campaign on KBCS. As we enter the fourth quarter of this critical fiscal year, I want to take this opportunity to thank everyone that has donated to KBCS so far this year. It is important to remember that Community Radio KBCS is a nonprofit, educational radio station and we bank on financial contributions from our listeners for providing the most important source of income for the station. My friends, this year we need to lean a little heavier on your support.
Due to the uncertainty over budgeting brought on by the COVID pandemic, KBCS has been directed this year to become an entirely self-funded department within Bellevue College. This means we can no longer ask for supplemental funding from the college to cover any deficit spending we incur at the end of the fiscal year. Like most people and organizations, KBCS must live and operate within our means.
Funding to cover the operating expenses at the station are derived primarily from three main revenue generating sources. Those sources are listener contributions, underwriting revenue from local businesses, and public and private grants. The ongoing pandemic has negatively impacted the revenue gained from business underwriting to just a quarter of our normally budgeted underwriting goal. 
Most of the costs to operate the station are fixed expenses. These expenses include the monthly tower rental, the electricity bill, hardware, and software expenses, and other standard costs of doing business that make our broadcast possible. The largest expense portion of our yearly operating budget is for the modest salaries we pay our small professional staff. If we don't raise the funds what we need to cover our expenses, those are where the painful cuts will need to be made. There is simply no other option in our fixed and variable expenses that we could cut that would make much of a difference. We run a tight ship and are good stewards of your donations.
The significant loss of planned underwriting revenue on KBCS has placed a much greater burden on the financial support generated from listeners like you to help make up that difference. We need your help.
As we enter this fourth quarter of the fiscal year, I am pleased to report that, thanks to our donors thus far, we have met our benchmarks for where we needed to be at this time; but, we still have a way to go to finish this fiscal year in the black. Our goal for the spring fundraising campaign is to raise $100,000.00 and add 350 new monthly sustaining donors. 
Please join in with us during this ambitious spring campaign and make a generous contribution to KBCS. If you are not currently a sustaining contributor to KBCS I strongly encourage you to become one. Sustaining donors contribute an ongoing monthly donation to KBCS from their credit/debit card or through a bank draft. Consider becoming a sustainer at the $12.50/month level and just in time for the warmer weather ahead, we have a cool KBCS T-shirt to send you as a thank you gift.  You can sign up to become a sustaining contributor to KBCS here.  It's a simple and straightforward process.
Again, thank you for your important financial support over the years to keep this beautiful dream of community radio alive and on the air here in the Pacific Northwest. Remember, no donation to KBCS is too small…or too large for that matter. 
Dana Buckingham, KBCS General Manager and Proud Sustaining Contributor.