Tractor Tavern to Match 10k in Listener Donations to KBCS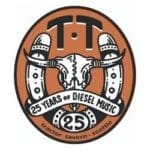 September 9, 2021 - 11:35 pm
Thanks to Tractor Tavern in Ballard, every donation made to KBCS between 12-7pm on Friday, September 17th, will be matched dollar for dollar, up to 10k! Help KBCS get a strong start to its Fall Fund Drive by joining us on the 17th with your contribution, or make your donation early (Donate Here)!
KBCS and Tractor Tavern are dedicated to sharing some of the best touring and local artists with music lovers all throughout the Seattle metro. Many of the artists performing live at the Tractor are also featured on KBCS.
Thanks so much to the Tractor for their generous donation and thanks to Dan, Leigh, and all of the amazing staff at the Tractor that keep Seattle's music scene thriving.