Year-End Message From KBCS General Manager, Dana Buckingham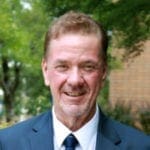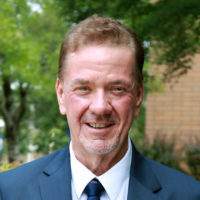 December 21, 2021 - 10:15 am
Happy Holidays from all your friends at KBCS! 
This has been a remarkable year of renewal and revitalization at KBCS. Thanks to the support from our listeners like you, KBCS is on more secure financial footing and moving forward on multiple fronts to bring you our unique blend of eclectic community radio programming that informs, educates, and entertains.
New programs like Balkana, featuring Slavic folk music and Brasilidade, highlighting popular music from Brazil, further advance our core mission of providing greater diversity in our program offerings and more opportunities for everyday people in our community to share their passion for music and life across the greater Puget Sound. And, thanks to the American Recovery Act funding received last year, along with your donations, we are undertaking a long delayed and major upgrade of our station's broadcast infrastructure. 
Support from friends like you have made all the progress we have made over the past year possible, and I want to take this opportunity to thank you for your moral and financial support. As we look forward to a new year of opportunities with your continued support, we can accomplish even more. Please help us achieve our mission of keeping this cherished tradition of true community radio on the air by becoming a monthly sustaining donor to KBCS. By making a reoccurring monthly donation of $10, $20, or more to KBCS you can help provide us with a more stable and reliable source of funding to make more informed budgeting and planning decisions. If you would like to make a larger one-time donation to KBCS, don't forget to make that tax deductible donation before midnight on December 31. 
With your generous financial support, we will have the funding we need to invest additional resources in our news department. That means more community volunteers, citizen journalists, and student interns, working alongside our experienced and highly respected News Director, Yuko Kodama, can bring you stories that you can't hear anywhere else. Stories told by people from all economic and social backgrounds, many of whom have walked the walk and know what it is like being on the outside looking in. 
Your sustaining monthly gift to KBCS can help us recruit and train more local citizens, from all backgrounds and all walks of life to produce, edit, and host their own music shows on KBCS. At KBCS we are not a newcomer to promoting diversity and inclusion in our programming and our community; it is baked in our stations DNA and has been part of who we are since 1973. 
My friends, none of this is possible without your support. I want to thank you for your continued support of our mission and your commitment to community radio. 
Wishing you all peace and joy throughout the holiday season, 
Dana Lee Buckingham 
KBCS General Manager and Proud Sustaining Contributor to Community Radio KBCS