Linda Sarsour: Intersectional Activism and Organizing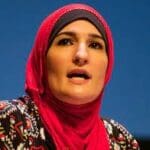 January 20, 2023 - 7:38 am
Linda Sarsour is an activist most known for her work in organizing the 2017 Women's March, involving an estimated four million participants nationwide.
Today, she leads the organizations, MPower Change and Until Freedom.  Sarsour discusses what intersectional organizing looks like, as well as what she has experienced as a Muslim activist in these times.
Sarsour penned, We Are Not Here to be Bystanders and a young readers book, We're In This Together.
Valley and Mountain Fellowship will be hosting Linda Sarsour to speak at the event, Against Islamophobia & White Supremacy on Sunday, January 22nd at 3:30 pm at Seattle's Rainier Arts Center.  This is a part of Valley and Mountain Fellowship's Set Us Free From Fear series.
A New York Times  article referred to in the interview is here.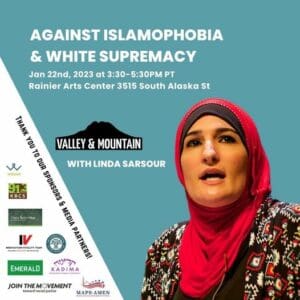 Producers: Laura Florez and Yuko Kodama