Jeffrey Martin w/ Taylor Kingman at Tractor Tavern – February 2, 2023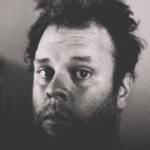 January 23, 2023 - 4:47 pm
"Dogs in the Daylight is as close to a masterpiece as a folk album by an emerging singer-songwriter can get." — No Depression

Portland, Oregon's Jeffrey Martin is a minister's son who can build a house with his bare hands and holds a master's degree in English. He worked his way through school as a carpenter, then, following graduation, spent four years teaching high school.

It was during that time that his career as a songwriter came into bloom. Struggling to strike a balance between his increasingly rigorous Northwest/West Coast touring and his efforts to get teenagers to love words as much as he did, Martin found himself in the tricky position of having to choose between his two passions.

Much to the delight of his fans, music won the day.