Update From the KBCS GM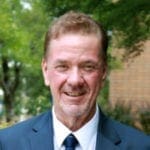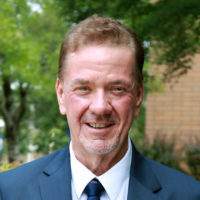 September 28, 2023 - 12:29 am
Change is the law of life and those who look only to the past or present are certain to miss the future." —John F. Kennedy
At the outset of this traditional fall message, I want to say, thank you to all our friends and loyal listeners that supported KBCS with a contribution during our fall fundraising campaign. Thanks to the generosity of those who made a donation to KBCS during this campaign, we have met our revenue goal for the fall drive. Again, this is only possible through listener donations which comprise over 85% of our KBCS yearly operating budget. It is important to stress that, because some people think we get the majority of our funding elsewhere.
I like to answer the phones during our fundraising drives and thoroughly enjoy talking to KBCS listeners who are calling in a donation to the station. It is clear to me that KBCS is a cherished fixture in many people's lives with our unique news and public affairs programming and our eclectic mix of music hosted by local citizen volunteers who share their passion for music and life with their friends and neighbors across the greater Puget Sound.
This year marks KBCS 50th year of broadcasting from Bellevue College and it is only because people like you make regular donations to the station, that KBCS has been able to survive this long. Together, over the decades, we have been through good times and not so good times but always have been there for each other when we needed each other to be there. At the flick of a switch, the click of a mouse, or even a simple voice command now, KBCS is on the air for you each and every hour of the day, each and every day of the year. KBCS provides programming that speaks to the unique sense of place and history that many of us call home whether we actually live here or not. I spoke with several donors during the fall drive that moved to another state and yet they still listen and regularly contribute to KBCS.  As one distant listener said, "there is no place like home, whether you live there anymore or not."
It is important to remember that KBCS has evolved over time to become what it is today. Being able to evolve and change with the times is how we have survived this long and today, major changes are underway in radio broadcasting technology. These changes will have a dramatic impact on how we deliver our programming to you. The day is fast approaching when the traditional AM and FM modulated signals will be replaced by an all-digital broadcasting future. I, for one, look forward to these changes. If I have any fears about the technology revolution, it is artificial intelligence, but I won't go into that here.
I spend a lot of time these days wrapping my brain around all these technological changes and finding funding for them through grants and larger gifts. Keeping abreast of these changes feels like trying to drink through a fire hose sometimes. But digital broadcasting will expand our offerings including multiple streams of free and diverse local programming including metadata text and graphics with specialized local information on traffic updates, weather radar, album artwork and even local college related events on a separate digital stream with events like college sports broadcasts, faculty moderated local political debates, live events on campus and more.
These changes will provide the opportunity for even more experiences and greater options for interaction with you, the listener, the most important reason why we do what we do.
Again, thank you for your continued support and dedication and if you would like to reach out to me with any questions or comments about KBCS, you can connect with me through email at dana@kbcs.fm.
Dana Lee Buckingham
KBCS General Manager and Proud Sustaining Contributor to Community Radio KBCS