With abounding gratitude for 50 years we say thank you. 
Thank you to the Bellevue College Students who gathered, organized and rallied for a 10 watt community radio station that went on the air today in 1973. 
Thank you to KING FM who donated the first equipment to make that happen. 
Thank you to Bellevue College who have held our license for 50 years, given us a place on campus, and quietly championed us when it was far from the easiest choice to make. 
Thank you to our community volunteers, past and present, who have wildly given us your time, talent, passion and joy. You are the many that make the one.
Thank you to the student news journalists and local independent journalists for continuing the craft of informing and honoring community
Thank you to the community members who share their voices and brave stories for all of us to learn from and connect with.
Thank you to the progressive media partners who bring us the critical news and discussion on topics from around the country and the world. 
And, we thank you, our beautiful listeners who, we humbly claim, have the best ears. You have powered this community radio station far beyond what should have been possible. We celebrate 50 with you, for you, and because of you.
Happy 50th KBCS, you sweet old radio station.
We sure do like the way you sound. 
KBCS was started by Bellevue College students who wanted to broadcast music and their ideas.  After their initial request was declined by the college, they held a President's office sit-in protest. They started with equipment donated by KING FM, and over time, morphed from a student radio club, to a professionally managed community radio station
Find out about the  first day of KBCS's broadcast as a 10 watt  radio station on February 3, 1973.  We interviewed KBCS debut host and radio veteran, Raoul Van Hall who started here as a high school student.
Thank you to our listeners, Bellevue College and our community of volunteers, students, journalists and media partners, for without you, we would not be here today celebrating this year.
Producer: Yuko Kodama
Photo: Raoul Van Hall
Chinese New Year is January 22nd.  The season is marked with celebrations involving food,  feasts with loved ones, firecrackers and lion and dragon dances.  We bring you an interview with Dr. Connie So, a Teaching Professor at the American Ethnic Studies Department at the University of Washington, Seattle and President of OCA Asian Pacific Advocates of Greater Seattle.
Here is a link to the Seattle Times list of Lunar New Year events for this year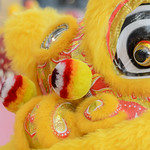 Linda Sarsour is an activist most known for her work in organizing the 2017 Women's March, involving an estimated four million participants nationwide.
Today, she leads the organizations, MPower Change and Until Freedom.  Sarsour discusses what intersectional organizing looks like, as well as what she has experienced as a Muslim activist in these times.
Valley and Mountain Fellowship will be hosting Linda Sarsour to speak at the event, Against Islamophobia & White Supremacy on Sunday, January 22nd at 3:30 pm at Seattle's Rainier Arts Center.
A New York Times  article referred to in the interview is here.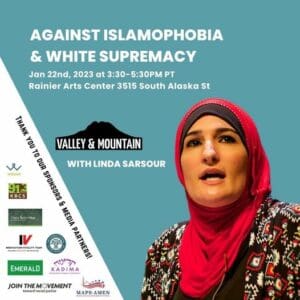 Producers: Laura Florez and Yuko Kodama
KBCS's Kevin Henry interviews, Rebekah Fonden, Board President of the Organization for Prostitution Survivors (OPS).Fonden, a survivor herself, talks about how to support survivors of the sex trade and discusses available resources.  She also shares her personal story.
KBCS's Yuko Kodama and Seward Park Audubon Center Lead Naturalist, Ed Dominguez were at Seattle's Union Bay Natural Area in the University District, and came across the Trumpeter Swans in the winter of 2019.
Producer: Yuko Kodama and Ed Dominguez
Photo: Ken Schneider
How are Cambodian artists approaching contemporary art today? Lauren Iida is an Artist and  Founder of Open Studio Cambodia, an artist collective based in Siem Reap, Cambodia. Iida founded this organization in  2018.  It mentors, represents, and provides supplies and communal studio and gallery space to a small group of local Cambodian contemporary artists.
KBCS spoke with Iida at The Vestibule in Ballard, where Open Studio Cambodia artists' work is featured through December 17th in the exhibit, Starting to Work Again: Contemporary Cambodian Art.  She describes the contemporary art scene in Cambodia today and introduces some of the artists featured in this exhibit.
Producer: Yuko Kodama
Photo: Lauren Iida
Producer: Yuko Kodama
Lushootseed  is the language spoken by Coast Salish tribes in the greater Seattle area and north to Skagit River Valley near Bellingham and Whidbey Island, and south to Olympia and Shelton. In 1819, Congress passed the Civilization Fund Act to assimilate indigenous youth to western culture.  The policy authorized forcible separation of indigenous children from their families to be sent to boarding schools far away, where they were to be stripped of their language, culture and religious practices.  It wasn't until the 1970's that this practice was outlawed.  This caused a severe disruption in likelihood for traditional practices and lifestyles to continue.
Today, members of these communities are reawakening their native tongue through education to everyone from 6 month olds, elementary and high school students and adults.
Jasmyne Diaz is an enrolled Tulalip member and shares a peek into her work of teaching Lushootseed language as a Teacher Assistant to  six-month to two-year old children in Tulalip, Washington through the Tulalip Lushootseed Language Program
Producers: Laura Florez and Yuko Kodama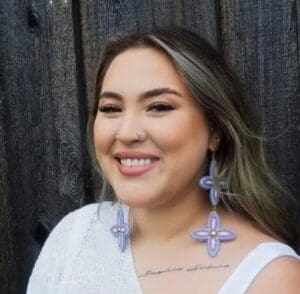 Du Dinh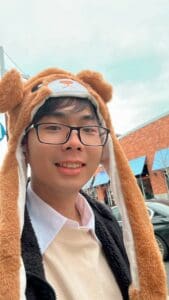 Hi guys, my name is Du Dinh. I'm currently one of the Global Leaders at Bellevue College. This is my second year here and my major is computer science. I love playing sports, video games, listening to music and throwing Pokemon games on YouTube. Today I would like to share one of my favorite songs with you guys. The name of the song is called "Có Đâu Ai Ngờ." It is a Vietnamese song by a Vietnamese artist, Cam. This song is about love and the melody and it's really slow and cute. I hope you can enjoy it and have a nice day!
Jemima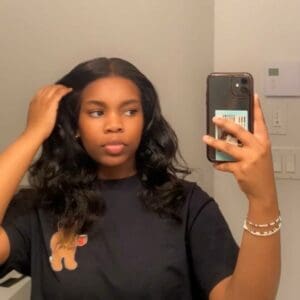 One of my favorite songs is "Tout Seul" by Gally and Heritier Wata. It is one of my favorite songs because it is a mix of emotions. It is quiet and at the same time deep. It's a song that I discovered when I went to Canada to see my brothers and sisters and I know it was one of the favorite songs of my brothers. So every time that I listen to it, I just remember summer there and a lot of memories. I feel just quiet, calm and happy. Even if it's a sad song – I don't know how, but I feel happy, because it also relates to a lot of stuff that has happened in my life before. I hope you enjoy it!
Julia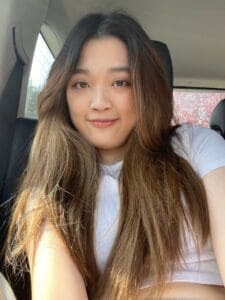 Hey guys, my name is Julia and I'm one of the Global Leaders at Bellevue College. I'm from Taiwan and I'm studying Business. I want to share this song called "If Only" by Ozi. He is a Taiwanese singer. This song is basically about rewinding time, and what he would do if he could talk to his grandma. I hope you like the song!
Kelan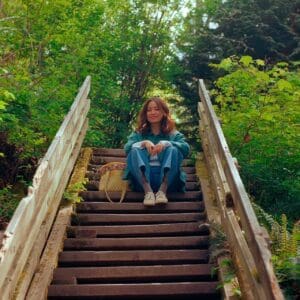 Hi, my name is Kelan and I come from China. This is my third year in the U.S and my second quarter at Bellevue College. I'm studying Digital Media Arts. I'm also a singer and songwriter. The song I'm going to introduce is actually a song that I released six years ago. It's called "Flower". This was one of the few songs that I wrote when I just started songwriting on guitar. Writing songs to me is like writing journals. I like to document my thoughts with melodies, and this song is one of the examples. A flower is a metaphor for thoughts that come and go and never settle for anything. It doesn't belong anywhere. A flower is free. It could go to any place, just like your thoughts. This song was awarded the top 20 singles by the Singapore Freshmusic Award in 2017. Please enjoy and I hope you like it!
Myo Han Tun Kyaw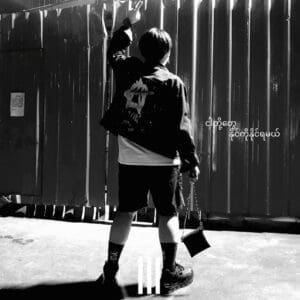 Hello everyone, my name is Myo Han Tun Kyaw and I'm one of the Global Leaders from Burma. I'm currently a computer science student at Bellevue College. Today, I would like to share a song from my country called "Yone Kyi Yarg" by Lay Phyu . Although the song was very popular in 2010, it got popular during the protesting stage of the Spring Revolution, when we protested against the military government.
So the reason why this song holds so much meaning for Burmese people, is because it tells us that we have to believe in what we are doing. And although we might have regrets and losses we still need to keep going to reach the final goal. In this song, people are literally sacrificing their life for this thing called "belief". It is relevant during the protests, because people are dying on the streets due to the military government.
Those people are fighting for freedom and we all are. So it helps us not to give up easily on our rights and freedom. The song is motivating and it's not only for protesting, you can listen to it anytime to get you motivated. It's a really good song. Enjoy!
Nada and Leda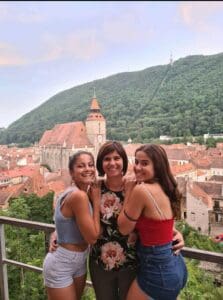 Nada: Hi everybody my name is Nada.
Leda: Hi everybody my name is Leda.
Nada: And we are from Italy. I'm currently studying at Bellevue College for my bachelor's degree in digital marketing. I love this song called "A Te" because it truly reminds me of the bond I have with my family.
Nada and Leda: In Italy, the family "La Famiglia" is really important.