In 1956, Autherine Lucy, a Black student was expelled from University of Alabama within the first three days of starting a master's program in Education.  Lucy had enrolled at the school just after the Supreme Court case, Brown vs Board of Education deemed segregation of public schools illegal. It wasn't until 1988 that Lucy's expulsion was annulled and she re-enrolled in the same program.  She graduated in 1992.
KBCS's Ruthie Bly brings you this story about Autherine Lucy's commitment to pursue her master's degree.  This story is produced in partnership with Sankofa Impact. Sankofa Impact is a non-profit organization which hosts events and trips to engage community in informative and transformational discussion around the Black freedom struggle.
Producer: Ruthie Bly  Special Thanks to Valentina Cooper for help with editing this story.
Photo: Gene Herrick -AP News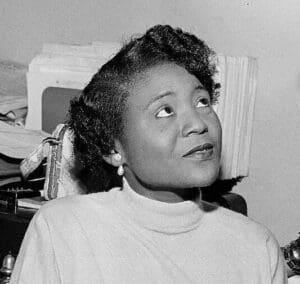 Greetings KBCS listeners and Supporters,
Our apologies on the recent disconnect with the KBCS streaming link.
We have a new Streaming Link
Here it is:
https://stream.pacificaservice.org:9000/kbcs
This link can be copied into media players and some 'radio devices.'
Sometimes with a change to stream URL, there may be a duration of time before other devices and streaming media players like Grace, Sonos, Alexa and iTunes pick it up automatically.
Many similar services like TuneIn, such as Simple Radio, can pull a streaming feed from online search of websites and online streaming. This can take a few days to reset with the updates to consumer 'radio devices' and media players.
We also have a new player:
Launch KBCS Player
Sorry for the inconvenience with these changes.
Thank you for your listenership and support.
Take care
Sincerely,
KBCS Operations Department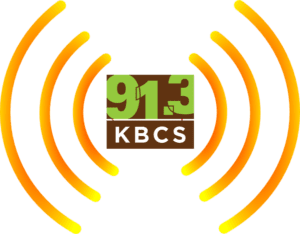 On March 14th, Congresswoman Pramila Jayapal held a Town Hall at Town Hall Seattle.Congresswoman Pramila Jayapal was elected in in 2016, and is serving her fourth term in Congress representing Washington's 7th District.  The district includes most of Seattle, Shoreline, Vashon Island, Lake Forest Park, and parts of Burien and Normandy Park. She is the first South Asian American woman elected to the U.S. House of Representatives. You'll listen to excerpts of Congresswoman Jayapal's Town Hall Event from Tuesday, featuring updates from congress, and an opportunity for the Congresswoman to listen to constituents.
If you'd like to contact Congresswoman Jayapal, you can visit her webpage
here
.
Special thanks to the office of Congresswoman Pramila Jayapal and Town Hall Seattle for help in coordinating recording for this production.
Producer Yuko Kodama

February 19, 2023 was the 81st anniversary of Executive order 9066.  It ordered the forced removal and incarceration of over 120,000 people of Japanese descent from throughout the west coast. 
In commemoration, an event was held at the Washington State Fair Events Center in Puyallup, Washington.  The organizers were Minidoka Pilgrimage, JACL Seattle Chapter, JACL Puyallup Valley Chapter, La Resistencia and Tsuru for Solidarity.
Over 7,000  people were incarcerated in make-shift shelters and animal stalls on the fairgrounds in 1942  for about five months until the incarceration sites were completed. 
The event also included a gathering at Tacoma's Northwest detention center to support the detainees inside and call for an end to immigrant detention and deportations.
Listen in on the voices and sounds from Remember and Resist 2023. 
Producer: Yuko Kodama
Photos: Widder Sessions
The
Northwest African American Museum (NAAM)
just reopened its doors in January, 2023 after 3 years of closure for renovation.  Find out about the variety of programs the museum offers, and some of the current exhibits,  with the museum's President and CEO, LaNesha DeBardelaben.
Producer: Yuko Kodama -Special thanks to Jalisa Bass for help with editing.
Photo: Anthony Bolante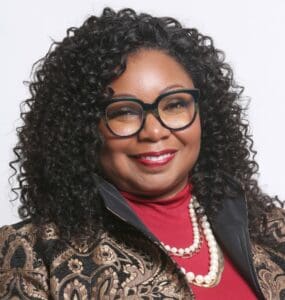 Children's Film Festival Seattle
, is finishing up this weekend.  There's still time for you to catch a flick with a kid, or to satiate your inner child.  The festival features over 150 films from dozens of countries. Showings are at
Northwest Film Forum
in Seattle's Capitol Hill, or you can view all the films online through the end of the weekend.  
KBCS interviewed the Festival's Director, Kendra Sherrill, about event highlights, and why an independent film festival for kids is important.  
Producer: Yuko Kodama
Photo: by Derek Edamura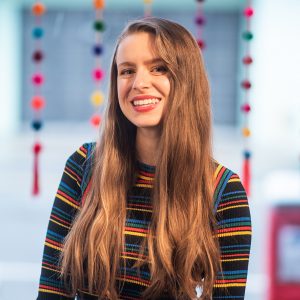 The Northwest African American Museum (NAAM) is possibly the only museum in the country to house a choir.  NAAM was closed for renovation until January, 2023. During the pandemic, the African American Cultural Experience choir became the mobile arm of the museum. The choral group shares Black/US history  with the community through music that expresses the Black experience. 

Listen in on this excerpt of a KBCS interview with NAAM President and CEO, LaNesha DeBardelaben about the significance of this choir.  
Producer: Yuko Kodama Special thanks to Jalisa Bass for contributing to editing
Photo: NAAM
Music Clips: NAAM ACE Choir and KNKX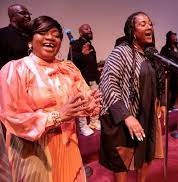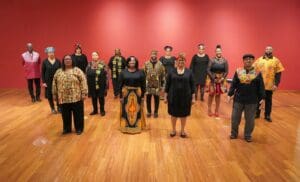 KBCS was started by Bellevue College students who wanted to broadcast music and their ideas.  After their initial request was declined by the college, they held a President's office sit-in protest. They started with equipment donated by KING FM, and over time, morphed from a student radio club, to a professionally managed community radio station
Find out about the  first day of KBCS's broadcast as a 10 watt  radio station on February 3, 1973.  We interviewed KBCS debut host and radio veteran, Raoul Van Hall who started here as a high school student.
Thank you to our listeners, Bellevue College and our community of volunteers, students, journalists and media partners, for without you, we would not be here today celebrating this year.
Producer: Yuko Kodama
Photo: Raoul Van Hall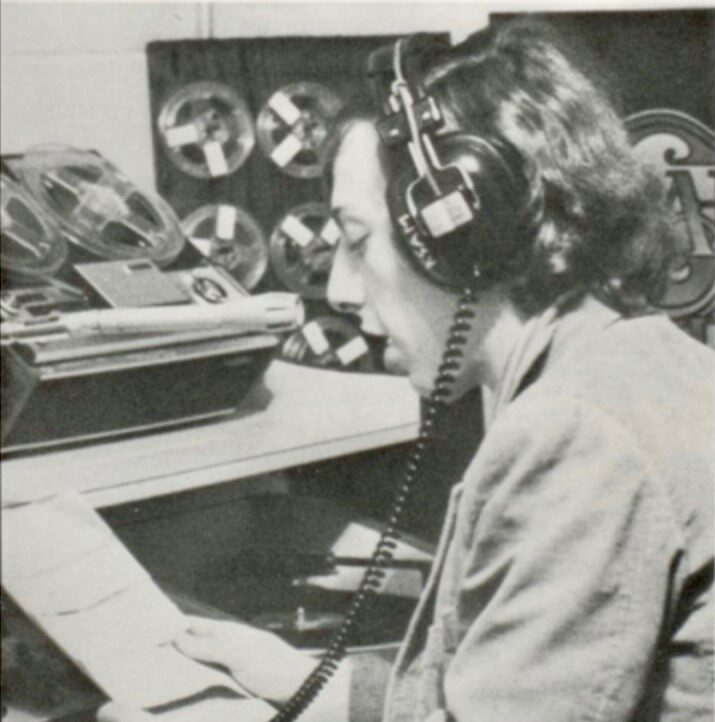 Chinese New Year is January 22nd.  The season is marked with celebrations involving food,  feasts with loved ones, firecrackers and lion and dragon dances.  We bring you an interview with Dr. Connie So, a Teaching Professor at the American Ethnic Studies Department at the University of Washington, Seattle and President of OCA Asian Pacific Advocates of Greater Seattle.
Here is a link to the Seattle Times list of Lunar New Year events for this year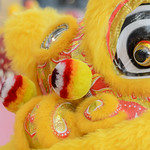 Linda Sarsour is an activist most known for her work in organizing the 2017 Women's March, involving an estimated four million participants nationwide.
Today, she leads the organizations, MPower Change and Until Freedom.  Sarsour discusses what intersectional organizing looks like, as well as what she has experienced as a Muslim activist in these times.
Sarsour penned, We Are Not Here to be Bystanders and a young readers book, We're In This Together.
Valley and Mountain Fellowship will be hosting Linda Sarsour to speak at the event, Against Islamophobia & White Supremacy on Sunday, January 22nd at 3:30 pm at Seattle's Rainier Arts Center.  This is a part of Valley and Mountain Fellowship's Set Us Free From Fear series.
A New York Times  article referred to in the interview is here.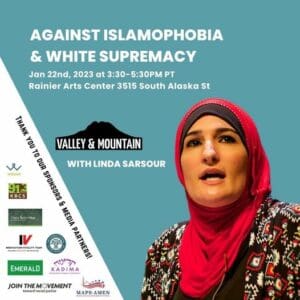 Producers: Laura Florez and Yuko Kodama