We were thrilled to have Paula Boggs Band return to the KBCS Studio for an in-studio performance. Paula and KBCS Music Director, Iaan Hughes, talked about her latest album Janus, and as the album title might imply, delved into beginnings and transitions. Janus is a personal and potent album pulling from Paula's own history, yet through her exceptional songcraft the music comes alive for all of us in profound ways.
Paula Boggs Band performs Friday, June 2, 2023 at the Triple Door in Seattle!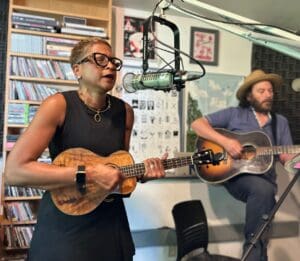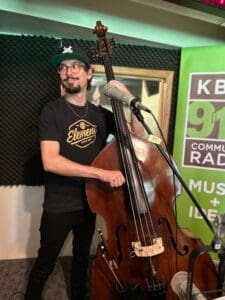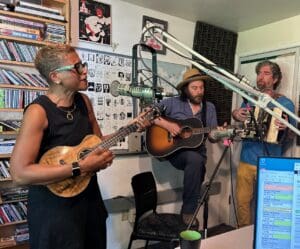 Genre crushing duo Tuck & Patti stopped by the KBCS studio before their show at Jazz Alley for a wide ranging conversation about musical partnerships, early influences, covering Cyndi Lauper, and how music is community; it was all really quite lovely.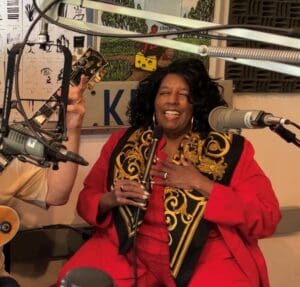 Oh! They also played 3 songs live, plus Tuck showed Iaan Hughes what a 13#11th chord, and Patti stunned with a few a cappella bars of "High Heel Blues!"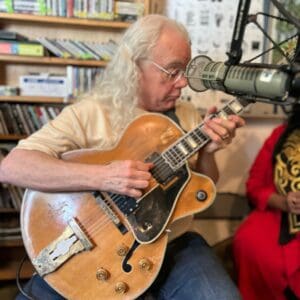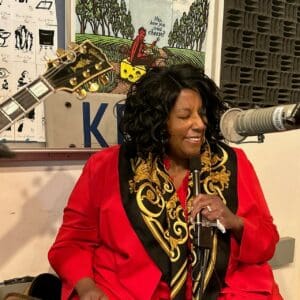 We spent a nice Friday afternoon hanging out with Willy Tea Taylor this past Friday listening to his tough but tender songs, talking about the lost art of the knuckleball, why he plays tenor guitar, and a shared love for Jim Harrison books.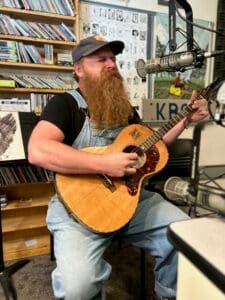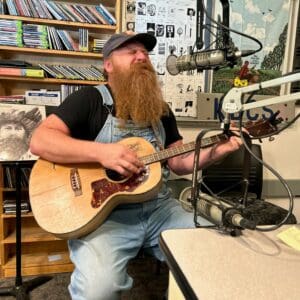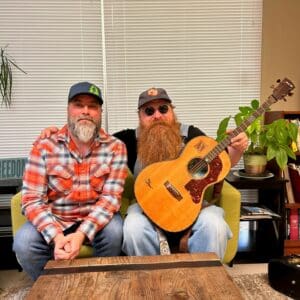 KBCS Music Director, Iaan Hughes, sat down with This Girl to chat about Diva Ranch: A Country Drag Show at the Tractor Tavern on April 16th. This conversation goes everywhere from country music as Drag performance, to the silliness of Kid Rock shooting beer cans, to the multiple laws being written to ban Drag performances around the country, to the beauty and art of Iris DeMent. They also played a lot of music as This Girl stormed the airwaves, including: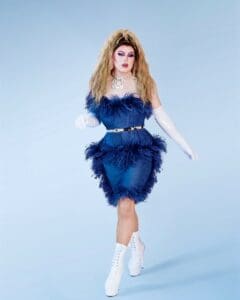 Gretchen Wilson's "Redneck Woman"
Yola's "Faraway Look"
Patsy Cline's "Leavin' On Your Mind"
Dolly Parton's "Just Because I'm a Woman"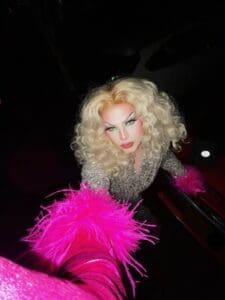 The Chicks' "Cowboy Take Me Away"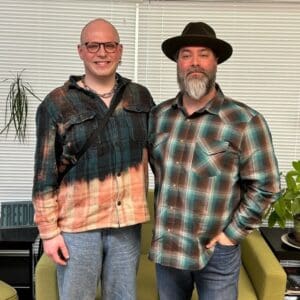 Iris DeMent's "Let the Mystery Be"
LeAnn Rimes' "Blue"
Pam Tillis' "Maybe It Was Memphis"
Conway Twitty & Loretta Lynn's "Louisiana Woman, Mississippi Man"
Kacey Musgraves' "Follow Your Arrow"
Sometimes, rather than beginnings and endings, we need songs about being in the middle of things. That's just what Abby K. does and does so well. Her latest album is called Where We're At and we were thrilled that she shared moments from it with us yesterday. She was joined by the very talented Jonathan Plum on guitar and Art Frankel on pedal steel and banjo.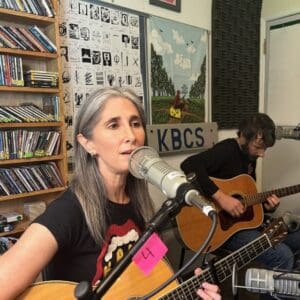 They perform tonight at Slim's Last Chance!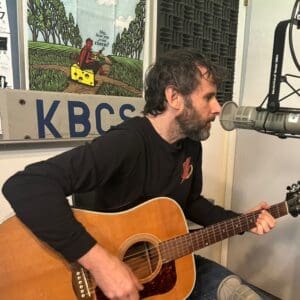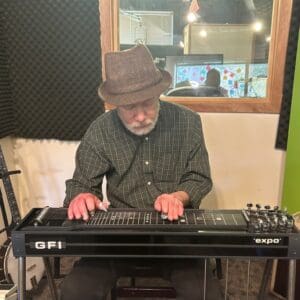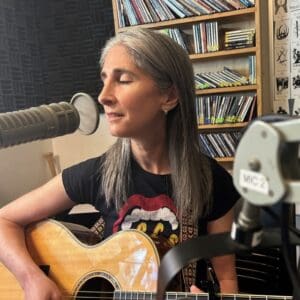 Jon Pontrello stopped by the KBCS studio recently to play his song about PNW icon Peter Bevis. Peter had a hand in everything from the Fremont Troll, to the infamous Lenin statue, to the ill-fated Kalakala. Jon's song is wonderful and fitting tribute to a complex person.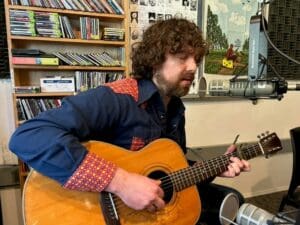 Jon shares the stage at The Tractor Tavern tonight with Jake Xerxes Fussell.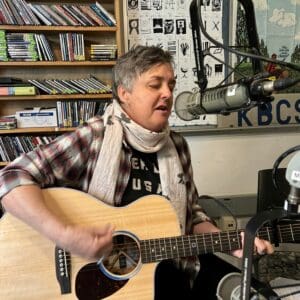 We spent a rainy Monday with Sue Quigley and talked bears and god and how sometimes we are…compelled? Goaded? Motivated? Ahh! Inspired! to take new paths.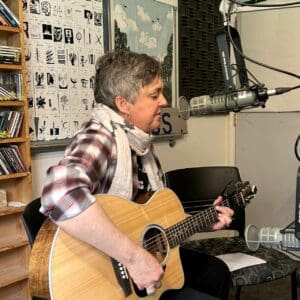 Sue has curated the 2nd annual Muse Fest: The Power of Women's Voices on Thursday, April 13th in West Seattle. Think your favorite Art Walk, but with musicians!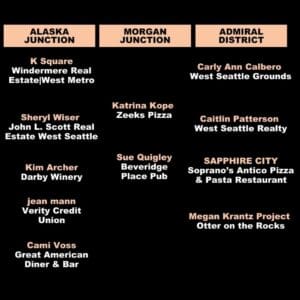 Amy Lou Keeler and Lisa Maria, the wonderful Eastern Canadian duo that is Mama's Broke stopped by the KBCS studio on Monday, April 3rd to chat with music director Iaan Hughes. They talked about love as both briar and rose, song cycles, and going beyond traditional covers when working with old ballads like "Barbara Allen." They also performed 3 songs! You can hear it here!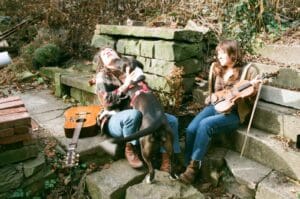 Catch them live tonight, Friday, April 7, when they perform at Conor Byrne Pub in downtown Ballard!
We were thrilled that Stephanie Anne Johnson stopped by the KBCS studio this week to chat about their new album Jewels with Mike Biggins, our host of Monday night's Soul Folks and Sunday morning's Sunday Folks. Stephanie, accompanied by Jeff Fielder (Amy Ray, Mark Lanegan), also performs a few new songs for us.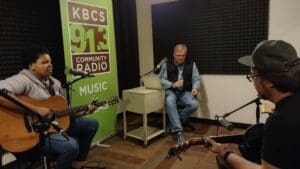 You can listen to the conversation here or catch it on air Friday afternoon at 1:00 PM and then also on Soul Folks!
Stephanie Anne Johnson's upcoming shows:
Saturday, April 8th at Open Space for Arts & Community
Saturday, April 15th at Kilworth Memorial Chapel at University of Puget Sound
Friday, April 28th at The Triple Door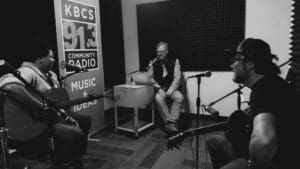 Saturday, October 17th at 2:30pm on Raizes, host Samia Panni presents Brazilian percussion master Gaúcho and cavaquinho player Naoyuki Sawada.
They will be performing at a Pagode house party with Brazilian percussion master Jorge Alabê, Saturday, October 24th at Jaam Rek Studio in Seattle.
Gaúcho has recently moved to Seattle and is master percussionist at the samba school Escola de Samba Unidos de Seattle.