Bluegrass from the Forest
Bluegrass from the Forest
July 7, 2023 – July 9, 2023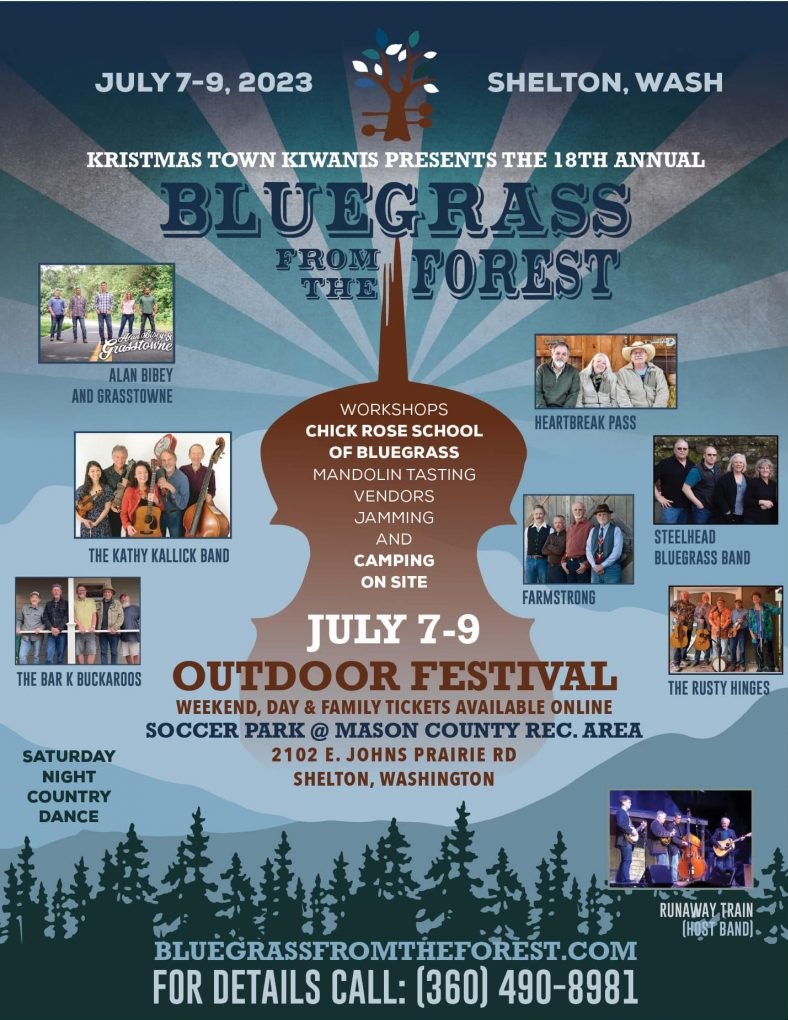 Bluegrass from the Forest 2023 returns to the Olympic Peninsula July 7, 8 & 9 for our 18th year. Camping, jamming, workshops, and great bands are hallmarks of this annual event! This will be our 3rd year at the beautiful outdoor location at South Mason Youth Soccer Park in Shelton.
The Park is less than three miles from the former location. July is the ideal time in the Northwest to take this festival into the forest! The larger area has more camping & jamming space, additional food and music vendors and a beer and wine garden near the stage.
We are also pleased to have food vendors on site.
South Mason Youth Soccer Park