The Lowest Pair w/ The Horsenecks @ Tractor Tavern
The Lowest Pair w/ The Horsenecks @ Tractor Tavern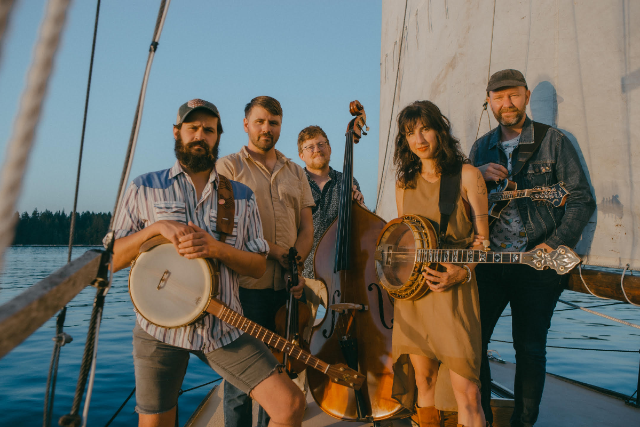 "The Perfect Plan is masterfully crafted." -American Songwriter
During the spring and summer of 2020, The Lowest Pair (Kendl Winter and Palmer T. Lee) found themselves camping and sharing songs around the fire with two dear friends and incredible musicians Adam Roszkiewicz and Leif Karlstrom of the instrumental duo Small Town Therapy. Founding members of the progressive string band Front Country, multi-instrumentalists Adam and Leif bring a new dynamic palette of colors to Kendl and Palmer's own instrumental prowess and expressive lyricism.
After sharing a handful of new songs and tunes, (and making immediate fans in the campground) there was no doubt that a record was in the future, and In August of 2020 they spent a week out in Enterprise, Oregon recording at the OK Theater.
The new record "Horse Camp" leans towards each member's string band roots and showcases brand new Lowest Pair songs Kendl and Palmer wrote during the strange times of the pandemic. The album also includes an instrumental by each musician involved. It's an awesome display of how a simple collaboration of friends can result in music that is as organic as it is undeniable.
Tractor Tavern
5213 Ballard Ave NW
USA
2067893599