The Queen's Cartoonists "Holiday Hurrah Yule Love it!"
The Queen's Cartoonists "Holiday Hurrah Yule Love it!"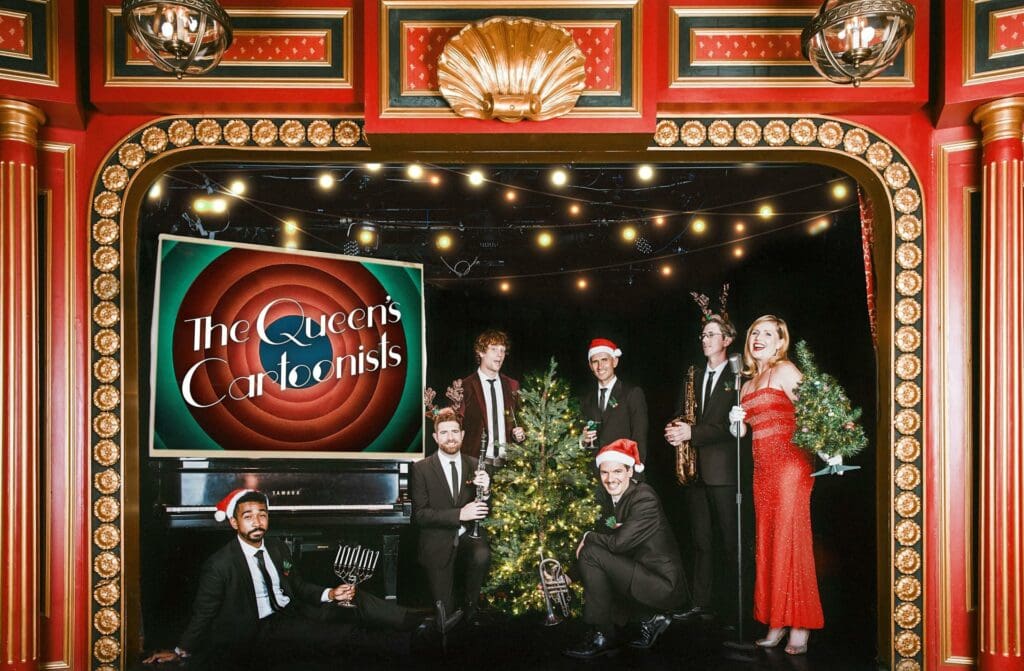 The Queen's Cartoonists perform music from cartoons! Pulling from over 100 years of animation, TQC's performances are perfectly synchronized to the films projected on stage. The band matches the energy of the cartoons, leading the audience through a world of virtuosic musicianship, multi-instrumental mayhem, and comedy.
Projections of animated films dazzle the audience, while the band re-creates original soundtracks note-for-note, or writes their own fresh compositions to modern pieces, all the while breathing new life into two uniquely American forms of art: jazz and animation. Tying everything together is the TQC brand of comedy - anecdotes about the cartoons and their composers, stream-of-consciousness humor, and elements of a musical circus.
Watch your favorite classic cartoon characters interact with the musicians on stage and expect the unexpected from the Golden Age of Animation, cult cartoon classics, and modern animated films.
Since their inception in 2015, the band, hailing from as far away as Australia, Bulgaria, and Washington, D.C., now all reside in Queens, New York, and are a creative part of the New York jazz scene.
Kent-Meridian Performing Arts Center
10020 SE 256th St
Kent Meridian High School