Newsletter Concert Tickets
Win tickets to Bonobo at The Paramount Theatre, September 18th, 2017 at 7:30pm produced by STG Presents.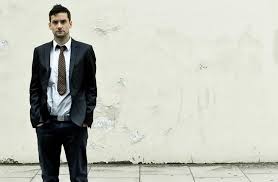 Simon Green, aka Bonobo, returns with his sixth album — the masterful, magisterial "Migration" — is a record which cements his place in the very highest echelons of electronic music and indeed, beyond. By turns lush, manic, beautiful, melancholy, joyful, packed with both emotion and technical skill, this is perhaps his most ambitious attempt yet to capture the very textures of human existence in his work, as Green says of the broad dynamics on the album, "Life has highs, lows, loud and quiet moments, beautiful ones and ugly ones. Music is a reflection of life."
Official Contest Rules
Eligibility
No contribution or purchase is required to enter or win. A contribution or purchase will not increase your chances of winning. Limit one (1) entry per person. Multiple entries, if discovered, will be disqualified from the drawing.
This contest is open to all adults, 18 and over who are residents in the state of Washington. Employees and volunteers of KBCS; employees of Bellevue College, and their respective household or immediate family members, are not eligible to enter. Compliance with the eligibility requirements will be determined solely by KBCS. All Federal, State and local laws and regulations apply. Void wherever prohibited or restricted by law.
Entries
Limit of one (1) entry per person. Entrants must provide a valid telephone number and/or email address.  Entries must be received by Monday, September 11th at 12:30pm PST.
KBCS assumes no responsibility for computer system, hardware, software or program malfunctions or other errors, failures, damages, delayed computer transactions or network connections, whether human, technical or otherwise in nature, in conjunction with this contest, participation or in connection with any prize acceptance. KBCS, in its sole discretion, reserves the right to disqualify any person tampering with the entry process, the operation of the website or who is otherwise in violation of the Official Rules. Entrants agree KBCS has the sole right to decide all matters and disputes arising from this contest and that its decision is final and binding.
Determination and Awarding of Prizes
KBCS will select a grand prize winner on Tuesday, September 5th, 2017. The winning entry will be randomly drawn from all eligible entries.
The winner will be notified by telephone and/or email.
Prizes are not redeemable for cash, exchangeable, or transferable. All taxes on prizes, including but not limited to Federal, State and local income and sales taxes, are the responsibility of the winners.
PRIZES: One (1) prize winner will receive two (2) tickets.
KBCS will send a confirmation email following the random drawing to winner of the pair of tickets.
Complimentary concert admission is subject to the rules, policies and procedures of the individual concert venue. A photo I.D. may be required to gain admission to a concert. Seating arrangements, if applicable, are determined by the venue. The retail price of admission is determined by the contracted promoter of the concert.
Odds of winning are determined by the total number of entries received and cannot be projected.
Release and Indemnification
Entry constitutes permission for KBCS (except where prohibited by law) to use winners' names, hometowns and likenesses for publicity purposes without additional compensation. By entering, all entrants agree to be bound by the contest rules and further agree to release, indemnify and hold harmless KBCS, its licensee, affiliates, successors and funders, and their respective directors, officers and employees from and against all actions, causes of actions and liability, including attorney's fees and costs, arising out of or relating to participation in the contest and receipt and use or misuse of the prize awarded.