Created and hosted by award-winning journalist Farai Chideya, Our Body Politic is unapologetically centered on reporting on not just how women of color experience the major political events of today, but how they're impacting those very issues. Weekly episodes feature in-depth conversations about the economy, health, politics, education, the environment, and the most prescient issues—because all issues are women's issues.
Making Contact, is an award-winning, 29-minute weekly magazine/documentary-style public affairs program heard on over 160 radio stations in the USA, Canada and elsewhere. Making Contact is committed to in-depth critical analysis that goes beyond the breaking news. – Ordinary people talk about how public policy affects their daily lives, families and communities, and share positive ways to solve problems. – Most shows are "evergreen" – can be played any time. See years of archived documentaries are available. – Excellent production quality and customer service.

Timely, In-Depth Progressive Analysis:
Between The Lines is a weekly syndicated half-hour news magazine featuring progressive perspectives on national and international political, economic and social issues.
Featuring:
– A five-minute summary of some of the week's under-reported news stories gathered from the alternative press and other sources.
– Three in-depth interview segments focusing on significant international, national and regional issues.
Our Goal: Supporting Citizen Activism 
Alternative Radio is a weekly 57-minute public affairs series that features diverse perspectives on national and international issues. Alternative Radio challenges conventional views and is dedicated to the founding principles of public broadcasting: "to serve as a forum for controversy and debate" and "provide a voice for groups that may otherwise be unheard." Programs feature Noam Chomsky, Barbara Ehrenreich, Arundhati Roy, David Suzuki, Chris Hedges, Richard Wolff, Michelle Alexander and many others.
H2O Radio is journalism about water. Why? Because we're all in this together.
What do you picture when you hear the word "water"? A cool, refreshing drink? A dip in a mountain lake? The beach? Perhaps you recall your morning shower, or watering your garden.
You probably didn't picture power plants, your laptop, or that burger you ate for lunch, but water had a role in all three—and just about everything you do and consume. Water sustains us. It powers our cities, grows our crops and helps fabricate our products. Yet few people know where their water comes from, or that this ubiquitous little molecule is, in fact, a limited resource with increasing demands upon it.
We want to change what you picture when you think about water. How? By following water wherever it leads us and reporting on what we find. We'll interview experts—from engineers and scientists to legislators and politicians in order to get the facts. But we'll also talk to ordinary citizens to ask how water issues affect their lives. Why? Because we're all in this together. This is a conversation about water and our collective water future.
Climate Connections is a daily (M-F), 90-second radio series that aims to help listeners understand how climate change is already impacting our lives and what diverse people and organizations are doing to reduce the associated risks. The series "connects the dots" between climate change and energy, extreme weather, public health, food and water, jobs and the economy, national security, and the creative arts, among other themes.
Climate Connections is hosted by Dr. Anthony Leiserowitz of the Yale School of Forestry & Environmental Studies, with original reporting from a national network of environmental reporters and researchers, and with audio production and distribution by ChavoBart Digital Media.
A daily ritual—the commute—shapes our exploration of mobility, access and economic movement from the margins of a city to its center. With broadcast, texts, social media and bus ads, we bring curiosity to hidden, nonstop migration.
With support from the Association of Independents in Radio (AIR), producer Mona Yeh examines Seattle metro area commuting to capture first-hand accounts of commuters and allow their stories to illuminate collective movement between work and home.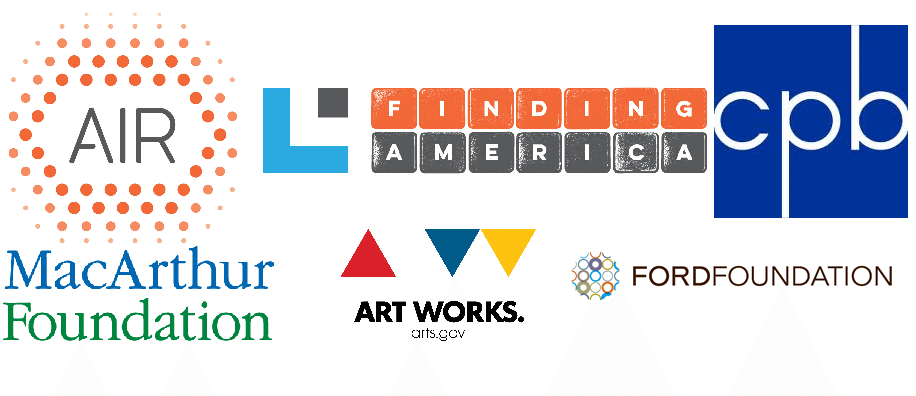 Green Acre Radio is a weekly radio program focusing on important issues in the environmental and sustainability movement, including wetland restoration, Puget Sound recovery, local food policy and ocean conditions.
The show is produced by Martha Baskin and sponsored by the Human Links Foundation in partnership with Jack Straw Cultural Center.
Logic Amen is an educator, artist, and activist who regularly contributes commentaries to KBCS on Mondays and Fridays at 5:55 a.m. during Hard Knock Radio. He is a graduate of the University of Washington with a degree in English Literature and is active in the hip-hop community with several albums and writings.
Democracy Now! produces a daily, global, independent news hour hosted by award-winning journalists Amy Goodman and Juan González. Reporting includes breaking daily news headlines and in-depth interviews with people on the front lines of the world's most pressing issues. On Democracy Now!, you'll hear a diversity of voices speaking for themselves, providing a unique and sometimes provocative perspective on global events.