Andrew Stauffer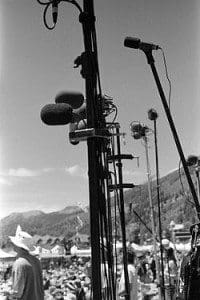 Andrew Stauffer is an accomplished musician who learned to play piano at age 6. He currently performs with at least 3 groups in the Seattle area, playing  electric bass, keyboards, blues harmonica, and acoustic guitar. Originally from the East Coast, Andrew moved to Seattle in 1996 at the end of a long summer road trip.
Andrew has been listening to KBCS since he first got to Seattle. He loves the programming on KBCS because it caters to his wide range of musical interests. He is a huge fan of the public affairs programming, and relies on Democracy Now to keep him politically and socially informed.
Andrew currently hosts Back Tracks Sunday nights and co-hosts Crosscurrents Wednesdays 11pm-12am with Matt Fish.