John Pai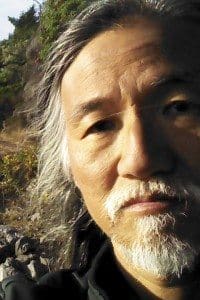 Host of Giant Steps.
The love affair began with a Westinghouse table top tube radio that emanated an orange glow in the dark. It spoke with a warmth that could sooth any aching soul and evoke an optimism for all that life can offer.
Music that could speak and voices that could sing, elevating any space with a palette infused with vibrancy and purpose. It was always a part of me, a part that took on a greater role in1981 at WSIU-FM. The journey has never wavered.
What we choose to share and how we speak to that is an artistry made up of all our separate yet collective elements. Photography, film production, media installations, love, loss, children, relocations, travel, political activism, they are all part of the journey.
By 1991 KBCS was the continuation point and so the music still speaks and the voices still sing.