Kevin O'Connor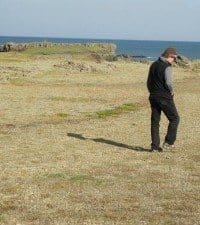 Kevin is the 4th Sunday host of KBCS's Celtic music show, Sunday's Hornpipe. He supports touring and local musicians by attending concerts and shows regularly and he enjoys inviting musicians to the KBCS studio for on-air performance and conversation.
Kevin's has long shared his love for the music of Ireland, Scotland, Wales and England with KBCS listeners. You'll probably hear Celtic-influenced music from America, Canada, Spain, France and Scandinavia as well.
Say hi the next time he is on air by sending email to dj@kbcs.fm or call our request line.
Thanks for your continued support of Celtic music and KBCS!