Rustin Thompson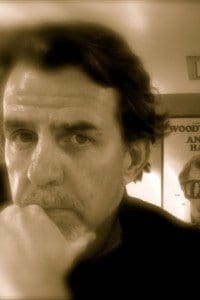 I'm a filmmaker and film lover, so nearly everything I see, hear, think and breathe is filtered through the language of cinema.  Curating a playlist for Road Songs is like editing a film. It involves crafting moods and transitions.  It means telling stories and conjuring images. It means taking listeners on an authentic odyssey into the sometimes dark and lonely places where truth dwells.
Imagine a soundtrack for a journey through the backroads of the imagination, offering challenging climbs and restful descents, quiet contemplations and raucous singalongs, inviting sidetrips and illuminating detours. Your traveling companions include Townes Van Zandt, Lucinda Williams, Steve Earle, Emmylou Harris, Robert Earl Keen, Old Crow Medicine Show, Guy Clark, Chris Knight, Gillian Welch, Zoe Muth, Neil Young, and literally hundreds of other searchers.
This is Road Songs.  There's room for you.
In addition to crafting an American soundtrack Tuesday nights on Road Songs, you can also catch Rus as he engages with the latest in film on his website, The Restless Critic