Tom Keeney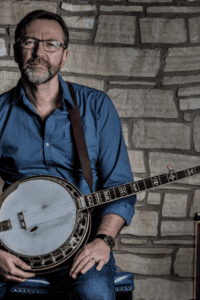 KBCS drew me in 25 years ago as a supporter, and as a Bluegrass Ramble host starting in 2000. I played banjo in bluegrass bands in the 80s and still enjoy playing & sharing this music with old and new friends.
My connections to the roots of traditional bluegrass run very deep, and at the same time it's exciting to see artists continuing to expand and redefine this genre into the 21st century.
It's a joy to curate and present all shades of this art form we know as bluegrass on KBCS, hopefully in ways that honor it and celebrate its beauty and depth.