Producer: Yuko Kodama
Information on upcoming corner rallies to to fight violent attacks against Asian American communities.
The Paper Tigers
, a new Kung Fu drama comedy screens at the
Seattle Asian American Film Festival
on Saturday, March 6.  It's a filmed, produced and directed by three homegrown Pacific Northwest friends.  KBCS interviewed the Director, Bao Tran about the film, and about the role martial arts can play in the Asian American male experience.
The Seattle Asian American Film Festival (SAAFF) is on now through March 14th.   In addition to films centered around the Asian American narrative, the event features panel discussions on the disappearance of local Asian American gathering places and the topic of healing from miscarriage stillbirth and infant loss.  The film festival also partners with local Asian American restaurants for the celebration.
Listen in on this KBCS interview with SAAFF Co-founder and Executive Director, Vanessa Au about the films featured this year (COVID19 was one of the themes), and what makes this event important for our community. (more…)
Taylor Marie Mocorro and Sahil Bathija are two of four KBCS, International Examiner and APACE student fellows who produced pieces on this 2020 elections season. (more…)
When we think about voting this season – consider the work that some put in to ensure more have a seat at the table of democracy. The Asian Counseling Referral Services' Civic Engagement Program Manager, Monica Ng shares her experience with advocating for Asian Pacific Islanders in our region to vote. She was interviewed by Yuko Kodama
What does it mean to mixed race? It's a term recognized but rarely considered in conversations about race and racial identity. However, it should be since according to reports, multiracial individuals are the fastest growing youth group. Seattle-based author and activist, Sharon H. Chang debuts her first book Raising Mixed Race: Multiracial Asian Children In a Post-Racial World.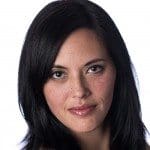 Sharon is having her first book signing on Saturday, March 5 at 2:00 PM at  Kinokuniya Books in Seattle.

Theryn Kigvamasudvashti interviews two members of the Queer People of Color Liberation Project, Jen Bowman and Darius Morrison, about their life experience as queer and transgender, navigating the intersectionalities of race and LGBTQ identity.