Miriam Oomen is a musician (fiddle player), teaches music and plays in old-time bands.  She hails from Eugene, Oregon and was at Bellevue College as a speaker at a Bellevue College event, Voices United: A Week of Campus-Wide and Civic Conversation.  It provides the opportunity to discuss why and how to have conversations about difficult or complex topics.  Oomen describes how music has bridged the divide for her.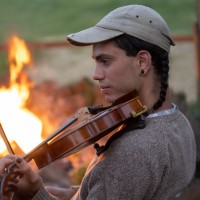 Genre crushing duo Tuck & Patti stopped by the KBCS studio before their show at Jazz Alley for a wide ranging conversation about musical partnerships, early influences, covering Cyndi Lauper, and how music is community; it was all really quite lovely.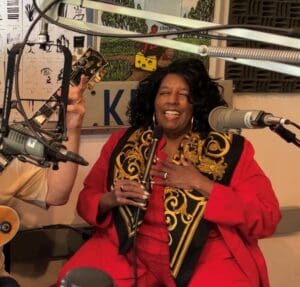 Oh! They also played 3 songs live, plus Tuck showed Iaan Hughes what a 13#11th chord, and Patti stunned with a few a cappella bars of "High Heel Blues!"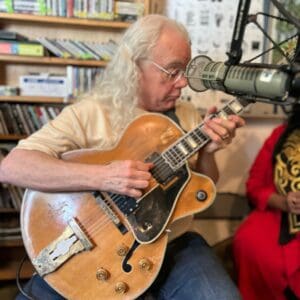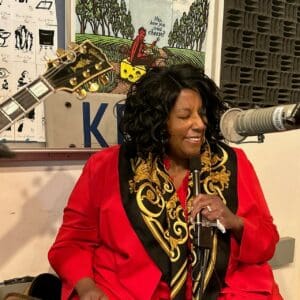 We spent a nice Friday afternoon hanging out with Willy Tea Taylor this past Friday listening to his tough but tender songs, talking about the lost art of the knuckleball, why he plays tenor guitar, and a shared love for Jim Harrison books.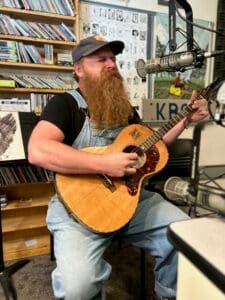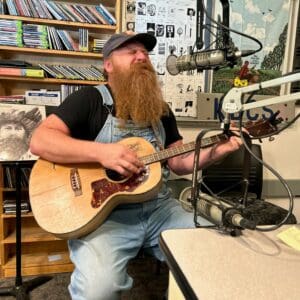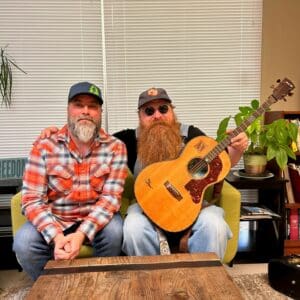 Amy Lou Keeler and Lisa Maria, the wonderful Eastern Canadian duo that is Mama's Broke stopped by the KBCS studio on Monday, April 3rd to chat with music director Iaan Hughes. They talked about love as both briar and rose, song cycles, and going beyond traditional covers when working with old ballads like "Barbara Allen." They also performed 3 songs! You can hear it here!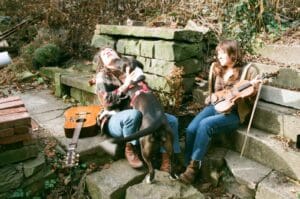 Catch them live tonight, Friday, April 7, when they perform at Conor Byrne Pub in downtown Ballard!
We were thrilled that Stephanie Anne Johnson stopped by the KBCS studio this week to chat about their new album Jewels with Mike Biggins, our host of Monday night's Soul Folks and Sunday morning's Sunday Folks. Stephanie, accompanied by Jeff Fielder (Amy Ray, Mark Lanegan), also performs a few new songs for us.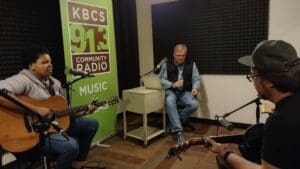 You can listen to the conversation here or catch it on air Friday afternoon at 1:00 PM and then also on Soul Folks!
Stephanie Anne Johnson's upcoming shows:
Saturday, April 8th at Open Space for Arts & Community
Saturday, April 15th at Kilworth Memorial Chapel at University of Puget Sound
Friday, April 28th at The Triple Door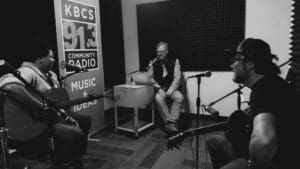 Why did COVID 19 vaccination roll out go so quickly? Should I get vaccinated?  Dr. Karla Fuller, Associate Professor of Biology at City University of New York and Project Lead for the National Human Genome Research Institute, shared her perspective on this at a Black Employees of Bellevue College-hosted virtual event last week. (more…)
KBCS's Sam Britt interviewed The new Bellevue College Interim President, Governor Gary Locke. Find out what Governor Locke has on his plate as he enters his new role.
Producer: Samuel Britt
91.3 KBCS · 91.3 KBCS 2020629 Governor Gary Locke New Bellevue College President
91.3 KBCS seeks a General Manager to shape the future of Seattle public media. This full time role requires broadcast management experience and a passion for independent journalism, eclectic music, and community service. Learn more.
We're giving away a pair of tickets to see the Avett Brothers, Lake Street Dive, and Trampled by Turtles at the Gorge Amphitheater in George, WA on August 10th. Along with the tickets, you'll also get passes to camp at the gorge for August 9-11th.
Don't wait, the drawing will take place at 7pm. Donate now to get automatically entered to win.
While there's no donation required to get entered into the drawing (Drawing Entry Only), your contribution plays a critical KBCS continue to bring you and your community the independent music, news, and information you count on.