On Saturday, Hundreds of people walked from Tacoma's Tollefson Plaza to the Chinese Reconciliation Park for the annual Walk for Reconciliation Against Racism. The event was to observe the day about 200 Chinese residents in the Tacoma area were forcibly removed in 1885.  KBCS's Yuko Kodama has this story.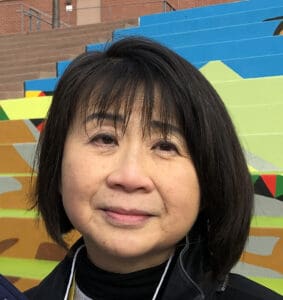 Lotus Perry, Chinese Reconciliation Project Foundation Board Member and Volunteer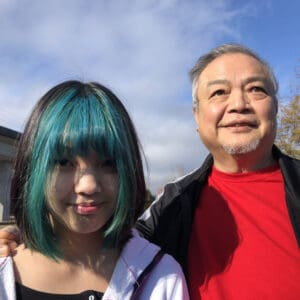 Rinrada Hui and father, Cho Ryong Hui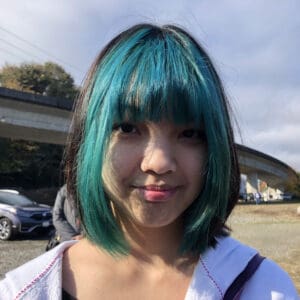 Rinrada Hui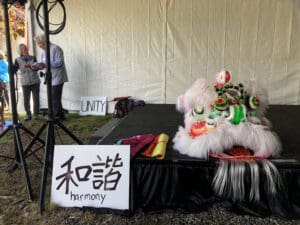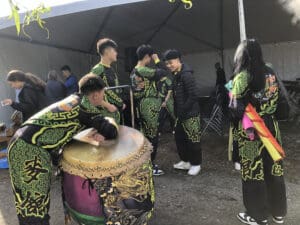 Mak Fai Kung Fu Lion Dancers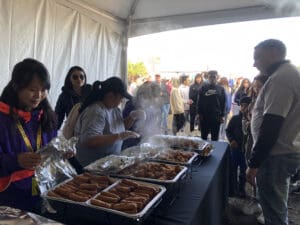 Food prepared for walkers at the end of the walk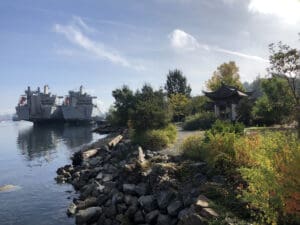 Chinese Reconciliation Park
Earlier this month, the Seattle Public Library and Pecha Kucha Seattle presented American Visionaries – Immigration. Innovation & Freedom. Jasmine Zhu shares her story.  Find out how immigrants are the heartbeat of our American story and are a vital part of our state's entrepreneurial and cultural community, propelling innovation and helping to define our region's civic vision.