Children's Film Festival Seattle
, is finishing up this weekend.  There's still time for you to catch a flick with a kid, or to satiate your inner child.  The festival features over 150 films from dozens of countries. Showings are at
Northwest Film Forum
in Seattle's Capitol Hill, or you can view all the films online through the end of the weekend.  
KBCS interviewed the Festival's Director, Kendra Sherrill, about event highlights, and why an independent film festival for kids is important.  
Producer: Yuko Kodama
Photo: by Derek Edamura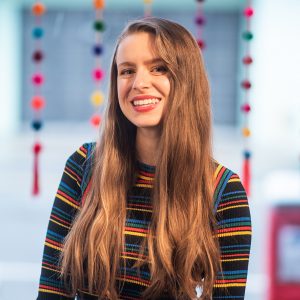 If you're looking for something to do this weekend, the Crosscut Festival is Friday and Saturday (February 2nd and 3rd, 2018). The event brings together speakers from all over the region and country.  The purpose is to encourage people to talk about some of the major issues facing our communities today. KBCS's Yuko Kodama spoke with Greg Hanscom, the Executive Editor of Crosscut and KCTS 9 Public Television. He shares his take on the shifting role of media in our communities, and gives us some highlights of the festival.