About 7,800 workers among seven regional Swedish Hospital locations went on strike beginning Tuesday morning at 7 am.   In preparation for the walk out, hospital management had cancelled elective surgeries, closed emergency department services in Redmond and Ballard and stopped labor and deliveries service at their Ballard location.  Strikers announced their return to work for 7:30 am on Friday, February 1st.  KBCS's Yuko Kodama was at Swedish Hospital at Cherry Hill to interview some of the workers who walked out on Tuesday morning.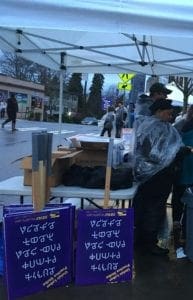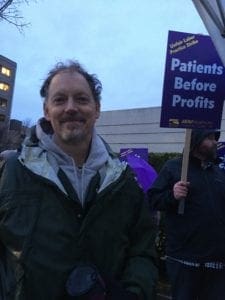 Ron Cole – Swedish Hospital Nurse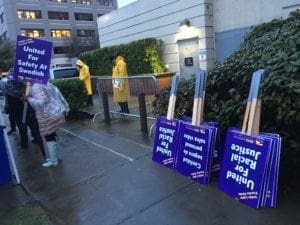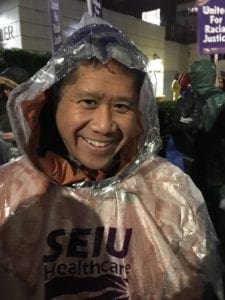 John Poquiz – Swedish Hospital Nurse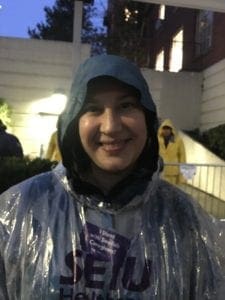 Laura Wood – Swedish Hospital Emergency Department Social Worker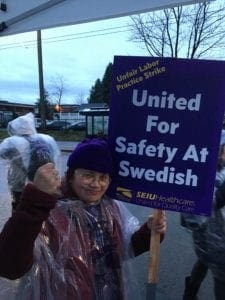 Angelita Sherburne – Swedish Hospital Environmental Service Technician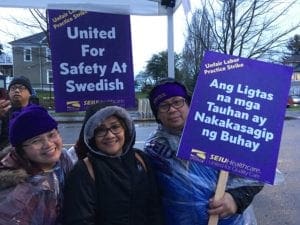 Last fall, Seattle voters passed Initiative 124 by nearly 77 percent.  However, in late December, the hotel industry filed a lawsuit against Seattle in an effort to overturn the measure to protect hotel workers from on-the-job sexual harassment and workplace injuries.  KBCS's Yuko Kodama interviewed Abby Lawlor, Northwest Hospitality Union Local 8 representative about this matter.