Du Dinh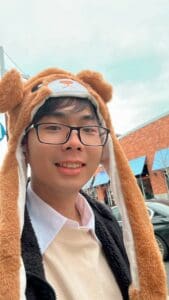 Hi guys, my name is Du Dinh. I'm currently one of the Global Leaders at Bellevue College. This is my second year here and my major is computer science. I love playing sports, video games, listening to music and throwing Pokemon games on YouTube. Today I would like to share one of my favorite songs with you guys. The name of the song is called "Có Đâu Ai Ngờ." It is a Vietnamese song by a Vietnamese artist, Cam. This song is about love and the melody and it's really slow and cute. I hope you can enjoy it and have a nice day!
Jemima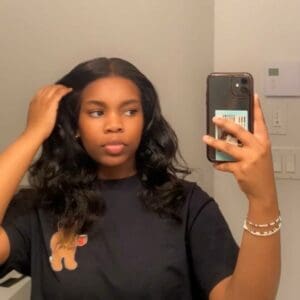 One of my favorite songs is "Tout Seul" by Gally and Heritier Wata. It is one of my favorite songs because it is a mix of emotions. It is quiet and at the same time deep. It's a song that I discovered when I went to Canada to see my brothers and sisters and I know it was one of the favorite songs of my brothers. So every time that I listen to it, I just remember summer there and a lot of memories. I feel just quiet, calm and happy. Even if it's a sad song – I don't know how, but I feel happy, because it also relates to a lot of stuff that has happened in my life before. I hope you enjoy it!
Julia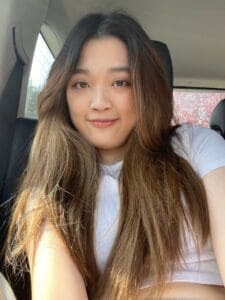 Hey guys, my name is Julia and I'm one of the Global Leaders at Bellevue College. I'm from Taiwan and I'm studying Business. I want to share this song called "If Only" by Ozi. He is a Taiwanese singer. This song is basically about rewinding time, and what he would do if he could talk to his grandma. I hope you like the song!
Kelan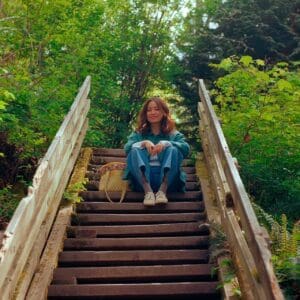 Hi, my name is Kelan and I come from China. This is my third year in the U.S and my second quarter at Bellevue College. I'm studying Digital Media Arts. I'm also a singer and songwriter. The song I'm going to introduce is actually a song that I released six years ago. It's called "Flower". This was one of the few songs that I wrote when I just started songwriting on guitar. Writing songs to me is like writing journals. I like to document my thoughts with melodies, and this song is one of the examples. A flower is a metaphor for thoughts that come and go and never settle for anything. It doesn't belong anywhere. A flower is free. It could go to any place, just like your thoughts. This song was awarded the top 20 singles by the Singapore Freshmusic Award in 2017. Please enjoy and I hope you like it!
Myo Han Tun Kyaw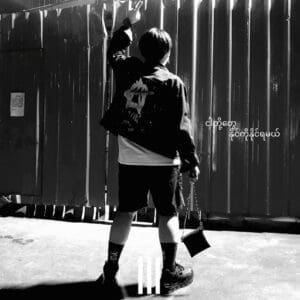 Hello everyone, my name is Myo Han Tun Kyaw and I'm one of the Global Leaders from Burma. I'm currently a computer science student at Bellevue College. Today, I would like to share a song from my country called "Yone Kyi Yarg" by Lay Phyu . Although the song was very popular in 2010, it got popular during the protesting stage of the Spring Revolution, when we protested against the military government.
So the reason why this song holds so much meaning for Burmese people, is because it tells us that we have to believe in what we are doing. And although we might have regrets and losses we still need to keep going to reach the final goal. In this song, people are literally sacrificing their life for this thing called "belief". It is relevant during the protests, because people are dying on the streets due to the military government.
Those people are fighting for freedom and we all are. So it helps us not to give up easily on our rights and freedom. The song is motivating and it's not only for protesting, you can listen to it anytime to get you motivated. It's a really good song. Enjoy!
Nada and Leda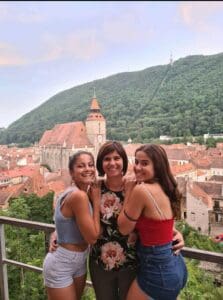 Nada: Hi everybody my name is Nada.
Leda: Hi everybody my name is Leda.
Nada: And we are from Italy. I'm currently studying at Bellevue College for my bachelor's degree in digital marketing. I love this song called "A Te" because it truly reminds me of the bond I have with my family.
Nada and Leda: In Italy, the family "La Famiglia" is really important.
The International District, or I-D is sometimes referred to as Chinatown. But how familiar are you with Seattle's Japantown?
From the late 1880's through 1942, This International District neighborhood bustled with grocers, laundries, and variety stores – and had a professional class of doctors, lawyers, and architects.
But according to King County, Federal Executive Order 9066 labeled 10,000 King County residents of Japanese descent as enemies of the state after the Japanese military attack on Pearl Harbor.
Most of the 10,000 local Japanese Americans were shipped to and incarcerated in the deserts of Minidoka, Idaho after transitional detention at the Puyallup Fairgrounds. Along the west coast, 120,000 people of Japanese descent were locked up in concentration or internment camps.
The Seattle Japantown neighborhood recently celebrated its identity with an event hosted in downtown Seattle. KBCS caught up with one of the organizers of the event and co-owner of Momo Store, Lei Ann Shiramizu over the phone to talk about the Hai! Japantown event. Highlights included a makers market, cosplay competition, children's activities and entertainment. Check out Japantown Seattle's Facebook Page for more information.