Nearly 100 encampments had been removed in Seattle within the first four months of this year. Between 4 and 6 encampments are being removed every week.
KBCS's Gol Hoghooghi came across a homeless encampment cleanup in Central Seattle last month and brings you this story of what a sweep looked like.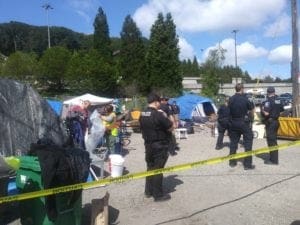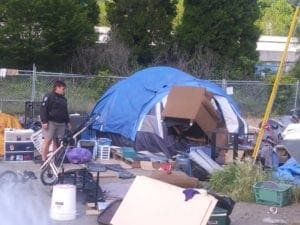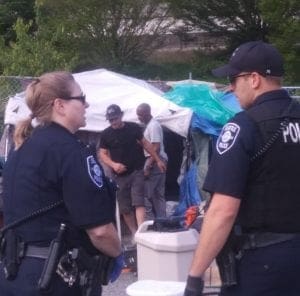 When KBCS asked Eastside homeless services how homelessness looks on the Eastside versus west of Lake Washington, we were told that Eastside homeless doesn't usually look like cardboard signs at freeway on-ramps and sleeping bags on the street. They said it looks more like the commuter in work clothes on the bus or the person standing in line with you when you buy your morning coffee.
When you don't have a home, where do you go to take a shower or do your laundry? KBCS's Jim Cantu spoke with New Bethlehem Day Center Program Manager Natalia Pierson about the services provided to homeless families on the Eastside. This Kirkland facility serves 20 to 50 people a day.
Photo – by Rui Duarte