About 7,800 workers among seven regional Swedish Hospital locations went on strike beginning Tuesday morning at 7 am.   In preparation for the walk out, hospital management had cancelled elective surgeries, closed emergency department services in Redmond and Ballard and stopped labor and deliveries service at their Ballard location.  Strikers announced their return to work for 7:30 am on Friday, February 1st.  KBCS's Yuko Kodama was at Swedish Hospital at Cherry Hill to interview some of the workers who walked out on Tuesday morning.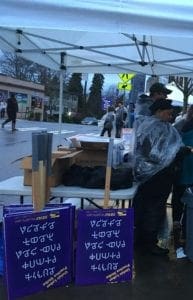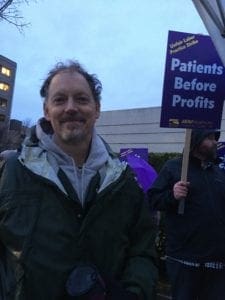 Ron Cole – Swedish Hospital Nurse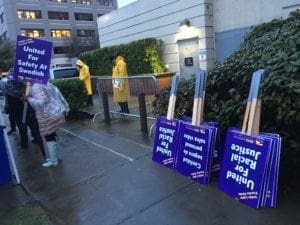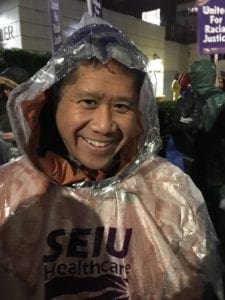 John Poquiz – Swedish Hospital Nurse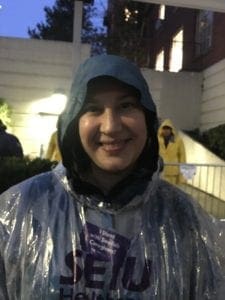 Laura Wood – Swedish Hospital Emergency Department Social Worker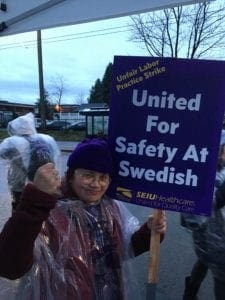 Angelita Sherburne – Swedish Hospital Environmental Service Technician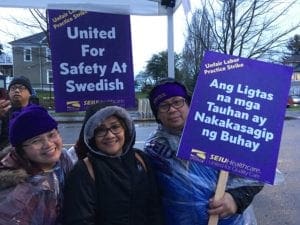 Honesto Silva Ibarra was an H2A visa guest worker and 27 year old father of two from Mexico.  He died in Washington state, as a worker at Sarbanand Farms.  Around the time he became ill, other workers at the same farm were reported ill, dehydrated from the extreme heat and heavy smoke from the summer forest fires.
What came out of the investigation into Silva Ibarra's death was the passage of State Bill 5438, created to fund  an office tasked with monitoring labor, housing, and health and safety requirements for farms using the H2A visa program.  It also prioritizes outreach to domestic farmworkers before farms use the H2A program.
Rosalinda Guillen of Community to Community Development (C2C) spoke with KBCS's Yuko Kodama about the H2A Guest Worker Program and the latest with the Washington State H2A Program Oversight Committee.
Produced by Yuko Kodama
Photo: Community to Community Development