Thank you For Supporting KBCS!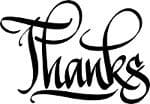 February 28, 2013 - 8:36 pm
Thanks to everyone who showed their financial support during our recent fund drive: those who made their first contribution, those who renewed their membership; and our Sustainers whose monthly contributions keep KBCS strong.
Listener support ensures that local, community radio will continue to thrive right here in the Puget Sound.