Alternative Pathways to Motherhood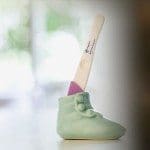 May 8, 2013 - 12:35 pm
As we reflect on Mothers this week, we look at some alternative pathways to motherhood. What do you do when you want to be a mother, but the road there is not so straightforward?
Today, we speak with mothers who have taken other routes to motherhood and a Fertility Physician who offers medical options for people who want to be a parent.
Guests:
Angela Thyer is a fertility physician with the Seattle Reproductive Medicine.
Jennifer Lehr is a mom who used in-vitro fertilization.
Listen to the interview: KBCS_M+I_20130508_Alt Pathways to Motherhood
Share this story by clicking the Facebook or Twitter icon on the right side of the screen.