Music of the Moment For September 2014: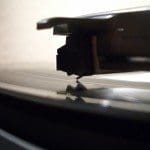 September 5, 2014 - 3:45 pm
5 brand new releases we can't wait to share with you this month:
1. Mark Erelli Milltowns (independent) – This album is a beautiful tribute to singer-songwriter Bill Morrissey, who passed away a little over 2 years ago.  Bill was a master when it came to capturing the images of everyday life.  The nuances of the instrumentation and Mark's voice throughout the album are stunning. The title track is an original piece that Mark penned about his first and last meeting with Bill.
2. Lynne Hanson River of Sand (independent) – Excellent songwriting is offered throughout this Canadian's 4th recording.  Each song is made with nuggets of intelligent original creativity, and Lynn Miles' production perfectly captures the essence of the songs.  If you like your music in the middle ground between folk, country and Americana, you should definitely check this record out.
3. Various Artists Look Again to the Wind: Johnny Cash's Bitter Tears Revisited (Sony) – A stunning look at Johnny Cash's best known, least heard record.  There's nothing easy about this album- then or now. Maybe even more so now as things have not changed much for the Native Americans in the 50 years since this music was first recorded.  Musically the album works, better than the original, as the mix of voices adds a lovely complexity; lyrically it remains stark and humbling.  It also serves as a reminder of the lost talent of Peter La Farge. [Review by Iaan Hughes]
4. Olcay Bayir Neva / Harmony (Riverboat/World Music Network) – "OL-Jai Buy-EAR" is a Kurdish singer from Turkey who now makes her home in London. Classically trained, Olcay has a beautiful voice, which translates the material on this record wonderfully.  Great musicianship backs her throughout the recording.  The KBCS general manager Steve Ramsey says this is one of his favorite releases of 2014.  It will be released in October.
5. Frazey Ford Indian Ocean (Nettwerk) – You may know this artist better as the founding member of the BC trio The Be Good Tanyas.  This 2nd solo record finds her being backed by Al Green's former band The Hi Rhythm Section. They add a nice, soulful groove to support her distinct, folky vocals. The two work very well together. This album will be released on October 14th.
Last Month's Top 3 Recordings:
1. Quantic Magnetica (Tru Thoughts) – Quantic's first solo recording since '06. Having made Columbia his home base from the last seven years, this finds him with a wider palate of influences taken from the UK, Ethiopia, Jamaica, Brazil, Angola, etc.  Great for those who like world rhythms with their electronic beats.
2. Ruthie Foster Promise of a Brand New Day (Blue Corn) – A marvelous blend of soul, blues, gospel and Ruthie's wonderful voice.
3. Taylor McFerrin Early Riser (Brainfeeder) – First full-length CD from Brooklyn-based producer, composer, pianist, DJ and multi-instrumentalist.  Combining classic soul & hip hop with electronica and free-form jazz, the music overall is an inspired, beautiful recording.  Guest vocalists include father Bobby McFerrin, Emily King and others. For those who like their electronica with a good dose of jazz and soul.