Mark Emanuel – Special Guest DJ – Friday 3 – 5am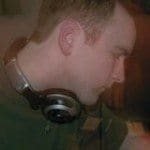 July 23, 2015 - 5:35 pm
Friday morning from 3-5am DJ Mark Emanuel guests on the KBCS airwaves for the 300th episode of his EDM show, Trance on the Porch, produced at community radio station KZGM in the rugged Ozarks hills of Missouri.
Community radio activists from around the country are gathered in Olympia this week for the National Federation of Community Broadcasters regional summit. In the community radio spirit, we thought it'd be fun to celebrate DJ Mark's historic milestone – the 300th episode, recorded live under the stars in the heart of the Ozarks in Houston, Missouri and broadcast here on your community radio station, 91.3 KBCS.
Enjoy the show!
HOUR ONE
Deep Dish feat Stevie Nicks – Dreams (Axwell Remix) [Positiva]*
Coldplay – Sky Full Of Stars (Robin Schulz Remix) [Parlophone]
David Guetta – Titanium (Alesso Remix) [Virgin]
Avicii feat Aloe Blacc – Wake Me Up (Extended Mix) [PRMD]
W&W – Lift Off! (Original Mix) [Mainstage Music]
Nick Arbor & Simon Lovell feat. Illuminor – The Stranger (Bobby Neon Remix) [Digital Society Recordings]
Talemono – Overload (Original Mix) [Armada Captivating]
Afrojack & Martin Garrix vs Daft Punk – Turn Up The Speakers/Harder Better Faster Stronger [Spinnin']
Armin Van Buuren – Ping Pong (Hardwell Remix) [Armind]
Jes – Two Souls (Fisherman & Hawkins Remix) [Magik Muzik]
Jorn Van Deynhoven – Freaks (Festival Mix) [A State Of Trance]
Farid – Sungaze (Original Mix) [Enhanced Recordings]
HOUR TWO
Suncatcher & Mihai M pres. Starshifters – Driveby (Original Mix) [Enhanced Recordings]
Thunderpuss – Papa's Got A Brand New Pigbag (Thunderpuss Club Edit) [Tommy Boy Silver Label]
Voodoo & Serano – Blood Is Pumpin' (Pumpin' Clubmix) [Netrecord-Z]
Ferry Tayle feat. Poppy – The Way Back Home (Club Mix) [Always Alive Recordings]
Gareth Emery feat. Bo Bruce – U (Bryan Kearney Remix) [Garuda]
Aneym & Suncatcher – Together Again (Club Mix) [Afterglow]
Barthezz – On The Move (DuMonde Mix) [Superstar Recordings]
Alice Deejay – Better Off Alone (DJ Jam X And De Leon's DuMonde Mix) [Positiva]
Benny Benassi – Cinema (Skrillex Remix) [Ultra]
Moogwai – Viola (Armin Van Buuren Remix) [Platipus]
*This track was the first track ever played on the program back in episode one in April of 2009.