Music of the Moment: March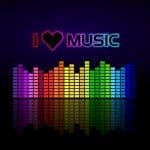 March 8, 2016 - 3:03 pm
Spring is upon us! We're ecstatic about the new album from Rokia Traoré, and the sophomore effort from local moderns Deep Sea Diver, as well as new work from Lake Street Dive, Grant Lee Phillips, and Loretta Lynn.
Deep Sea Diver – Secrets
Up until now, Jessica Dobson might be best known as a touring guitarist for The Shins, Yeah Yeah Yeahs, and Beck. That should change with the latest from her band Deep Sea Diver. Her guitar work is front and center, and is simply stunning. This is smart rock, jarring and at times discordant, and beautifully realized.
Rokia Traoré – Né So
An album born out of the instability of Traoré's homeland, Mali, and her displacement to Paris. The title means "home." The listener is compelled to consider its meaning as Traoré shifts between Bambara, French, and English (with a haunting cover of "Strange Fruit").
Lake Street Dive – Side Pony
"Slick" is too often used as a pejorative when talking about recorded music. This new album from pop rockers Lake Street Dive is slick in the best possible way; a shimmering and inspired nod to the best of '70s rock and soul.
Grant Lee Phillips – The Narrows
California native Grant Lee Phillips moved his family from the San Joaquin Valley back to their ancestral homelands of Tennessee. The change was a source of inspiration for the songs of The Narrows,  an album that seems full of longing, mixing roots rock with sparse country ballads; an elegy to family lost and found.
Loretta Lynn – Full Circle
Ms. Lynn's first new album in 12 years is a return to her honky tonk roots. Her voice is the standout instrument in the mix and she easily swings between her own penned classics like "Fist City" and "Whispering Sea" to standards like "In the Pines" and "I Never Will Marry." The standouts are "Lay Me Down," a quietly beautiful duet on mortality with Willie Nelson, and a new original sung with Elvis Costello, "Everything It Takes."