Weekday schedule update launches July 1st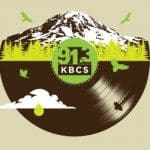 June 27, 2016 - 6:27 pm
Listeners to 91.3 KBCS will notice some changes when they tune in on weekdays starting July 1.
Weekday listeners will enjoy progressive ideas throughout the morning, and an eclectic blend of music from noon through the evening.
The Thom Hartmann Program returns to live broadcast, allowing listeners to call in and participate.
Iaan Hughes is followed by veteran music host Carol Handley during the afternoons. Handley, who is known to many radio listeners in the Pacific Northwest from her years at a number of popular stations, returns to KBCS, where she began her career.
KBCS leadership made the schedule change based on a long study of audience surveys and listening data. By bundling news and talk in the morning, and music starting at noon, KBCS hopes to provide listeners with an even better listening experience.
Learn more.