Music of the Moment – November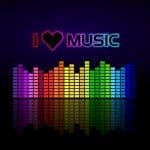 October 28, 2016 - 3:31 pm
Here are five albums we're loving right now. Check them out!
Pretenders – Alone
Kishi Bashi – Sonderlust
T Sisters – Self Titled
Revolutionary Snake Ensemble – I Want That Sound!
Lakou Mizik – Wa Di Yo
Pretenders – Alone
Chrissie Hynde, at sixty-five and four years younger than Hilary Clinton, is a rock institution. Usually, that sort of tag brings a weight heavy enough to squeeze out artistic vitality, but Hynde manages to avoid the trappings and has made another great Pretenders' album. Produced by Black Key Dan Auerbach the album is: gritty, bluesy, greasy, soulful, and tender in a two cigarettes, burned down and left behind in an ashtray kind of way.
Kishi Bashi – Sonderlust
Multi-instrumentalist and renowned violinist, Kaoru Ishibashi, better known as Kishi Bashi, is working without a net on his third solo album. At times Sonderlust recalls The Flaming Lips or even Jeff Lynne's Electric Light Orchestra in its sonic ambitions and shimmering melodies. I'm told the title draws from John Koenig's Dictionary of Obscure Sorrows (side note: you should check that out) meaning: "the realization that each random passerby is living a life as vivid and complex as your own." It also works just fine as an album to dance alone to with wild abandon. I've checked.
T Sisters – Self Titled
If three sister'd harmonies are missing from your life then you'd do well to check out the Oakland based T Sisters. They comfortably straddle traditional and pop music in such a satisfying way, both camps will likely (and should) claim them as their own. Their vocals have previously backed Amos Lee, Laurie Lewis, Todd Rundgren, Elephant Revival, and Jim Lauderdale, but front and center is where they belong. This could be just the album to get you through all those gray PNW days headed our way.
Revolutionary Snake Ensemble – I Want That Sound!
My personal Jazz guru, Brett Watanabe, who I've sat crossed legged in front of for two decades now, tells me that Boston's The Revolutionary Snake Ensemble, led by alto sax player Ken Field, "continue to 'mine the vein' of New Orleans – with post-bop, and touches of Avant – this band cooks; edgy, raucous, fun, and first rate!" I never disagree with Brett except when I'm wrong, so I'll just add that this album will kick start any party you're thinking about throwing this fall.
Lakou Mizik – Wa Di Yo
Lakou Mizik is a fiery 9 piece multi-generational ensemble born in the aftermath of Haiti's 2010 earthquake. Port-au-Prince was still being hit by aftershocks, a cholera epidemic was raging, and life's necessities were beyond scarce. Yet, the music here, beyond durable, finds the beauty of a people living in troubled times. "Wa Di Yo, Nou La Toujou" – "You Tell Them, We're Still Here." Indeed.