The KBCS Fall Fund Drive is On!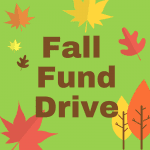 December 6, 2016 - 7:14 pm
KBCS is your source for civil conversations, independent journalism, and the music that connects us. It's more important than ever to support the programs you value.
With your donation, you can opt for exclusive KBCS thank you gifts!
| | | |
| --- | --- | --- |
| | | |
| KBCS Supporter Scarf – $10/month | KBCS Liberty BottleWorks Sport Bottle – $20/month | KBCS Concert Club Hoodie – $30/month |