#SEAHomeless: Fleeing Home from Domestic Violence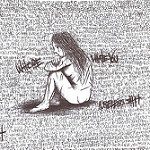 June 28, 2017 - 12:18 pm
When KBCS asked Eastside homeless services how homelessness looks on the Eastside versus west of Lake Washington, we were told that Eastside homeless doesn't usually look like cardboard signs at freeway on-ramps and sleeping bags on the street. They said it looks more like the commuter in work clothes on the bus or the person standing in line with you when you buy your morning coffee.
You'll listen to Havens Community Connections, Founder and Executive Director, Danielle Madrid speak with 91.3's Yuko Kodama next. The organization provides support to women facing domestic violence. Many of their clients are highly educated women of means.
This segment is cited in a Crosscut article featuring a recap on the #SEAHomeless media campaign.
Photo by Jane Fox