Help Houston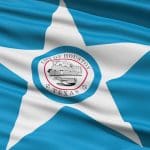 August 29, 2017 - 10:42 pm
If you're looking for ways to support the Houston relief effort, here are a few options to consider:
Where you can donate blood and support Harvey relief efforts.
Animal rescue organization involved in Houston pet evacuations.
A network of regional food banks.
Local news and updates on relief efforts.
Greater Houston Community Foundation
A relief fund set up by the Houston Mayor's Office.
A fund set up by Houston's LGBTQ counseling and community center.
A local fund by the well-established charitable organization.