African-American Suffragettes of 1913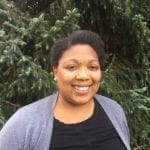 March 7, 2019 - 11:17 am
What do the recent Women's Marches and the Women's Suffrage March of 1913 have in common? Racial controversy.  Listen in on what it took for people with intersectional identities to fight for the right to vote.
KBCS's Yuko Kodama has the story.
An exhibit of two Delta Sigma Theta leaders is showing now at Seattle's Northwest African American Museum through the end of March.