Music of the Moment – March 2019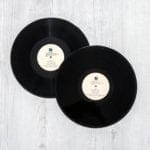 March 8, 2019 - 5:24 pm
Check out these music reviews from Iaan Hughes in this month's installment of Music of the Moment.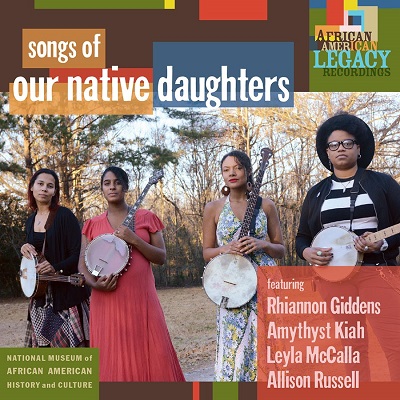 Artists: Our Native Daughters
Album: Songs of Our Native Daughters
Label: Smithsonian Folkways
There's something mystical about a super group; the coming together of pre-determined talent into a new and unique formation. When we first heard that Rhiannon Giddens, Allison Russell, Leyla McCalla, and Amythyst Kiah were going to put out an album hopes were immediately high. We'd be hard pressed to find four more vibrant and exciting singers we'd want to hear working with each other. The album Songs of Our Native Daughters, even with heightened expectations is extraordinary. The album is so many things: a reclaiming of traditional instruments, specifically the African born banjo, too often considered to be the territory of white men. There's a re-centering here to both the legacy of the instrument, those that created it, and how it found its way into American root music that is crucial to correcting white society's willing aversion to deal with our racist foundations. The songs do their own transformative work as sourced from 17th, 18th, and 19th century slave narratives. They're a mix of heartbreak and resilience, truth, and toughness, and beauty in a way that rarely makes its way into recorded music. Take the opening song "Black Myself," sung by Amythyst Kiah and the line "I pick up the banjo up and they stare at me / 'Cause I'm black myself," and then a deep and poignant knock toward Christian hypocrisy "they're washed in the blood of your chattel? / 'Cause the lamb's rotted away." This is balanced with moments of elation as in the dance tune "Music and Joy." The album is a sometimes challenging, sometimes uplifting listen, but finally sounds acutely necessary and possible even essential as a corrective lens for our American history.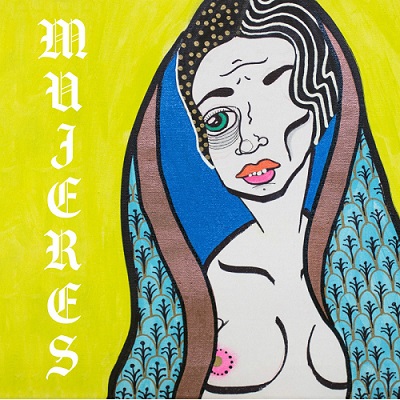 Artists: Y La Bamba
Album: Mujeres
Label: Tender Loving Empire
It will be hard to find a more intense and exhilarating album to listen to than Mujeres, the latest from Portland based Y La Bamba. Luz Elena Mendoza has delivered an astonishing album during, as she says, "a national identity crisis." Art, such as Mujeres, showcases perspectives, choices, and voices while offering challenges for the listener to rise toward. This is an album that gives no quarter, not in language or vision – both in rawness and lack of interest in delivering the message in English. Musically there's no easy descriptor for an album centered around deep Mexican rhythms, with touches of corrido, rock, and psychedelia, but the mix is full and intoxicating. Of the title track Ms. Mendoza says "This song was written last year after having one too many misogynistic experiences with men. This song is for my mother and for all of us women who have and still battle the fight to be heard. A song screaming, I am not your object, I am Intelligent, Strong, Full of Heart, Emotional, Powerful and Brave." So, who is this album for? Certainly your mother. But also, and indiscriminately, you.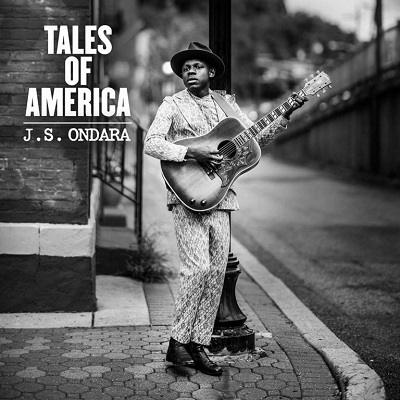 Artist: J.S. Ondara
Album: Tales of America
Label: Verve Label
How does a young singer-songwriter from Nairobi, Kenya end up moving to Minnesota in the middle of winter? Bob Dylan, of course. But that's not the American music he first heard through the radio as a boy. That would be exports like Nirvana and Guns N' Roses. It would be the latter that would provide the link to the Minnesota born troubadour with the G'N'R cover of "Knockin' On Heaven's Door (hey, hey, hey, hey, yeah)." That would also be the first song he learned how to play on the guitar. His own music, rooted in the sounds of an acoustic guitar, have diverged melodically and thematically from Dylan's repertoire. Where Dylan growls, Ondara soars. Where Dylan glooms, Ondara hopes. There's a beauty to his pure tenor that occasionally cracks into a sweet falsetto that contrasts well with the tight acoustic rhythms of his music. Mostly though there is a freshness of spirit during these divided times in hearing a man from Nairobi finding beauty and the universal inspiration of heartbreak in this country. It's good to be reminded of dreams and dreamers.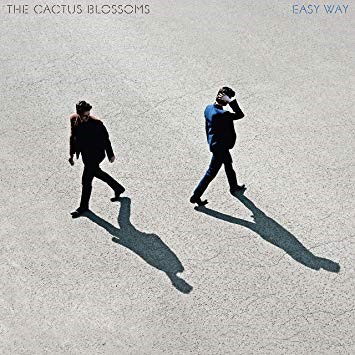 Artists: The Cactus Blossoms
Album: Easy Way
Label: Walkie Talkie Records
Our favorite Minneapolis based brother harmonizers are back with their sophomore album Easy Way. There's likely no way the brothers will avoid comparisons to Phil and Don Everly with their tight vocals and neo-pompadours, but that's mostly because few can actually emulate that sound rather than just being a retro act intent on reviving the past. The new album is less country-tinged and leans more toward classic reverbed rock'n'roll. There's a sonic richness to Easy Way that fills the room without knocking things around. Remaining, though, from their debut album You're Dreaming is something of a happily mournful quality to their songs. Take the line from the song "Got a Lotta Love," that goes "If you don't want me, you can't have me." It's both a cheeky joke and knowingly deprecatory. Much of the album works on a double level like that. They know who we think they sound like, yet in a side by side comparison to other brother harmony groups they mostly just sound like themselves.