More ¡Sabor!, blues on the move, Gen X rises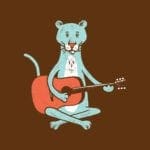 June 6, 2019 - 6:41 pm
Some fresh schedule updates are on the way in time for summer.
KBCS' premier Latin music program ¡Sabor! gains an hour, extending to 7pm, to be followed by a one hour preview of Nothing But Nineties, with host Niko.
Later in the month, The Living The Blues crew slides into Wednesdays, bringing blues to help you get through. Chairman Moe pogos over to Saturdays, adding his '80s party to the mix.
Starting June 19:
Wednesdays, 9pm – 11pm
Blues music: Living The Blues with Oneda Harris, Winona Hollins-Hauge, and Sean Donovan
Starting June 22:
Saturdays, 7pm – 9pm
Vintage alternative rock: Nothing But '90s with Niko
Saturdays, 9pm – 11pm
'80s new wave, punk and pop music with Chairman Moe
Saturdays, 11pm – [1am]
Positive rap music: Hip Hop Knuckles with Nje
New creations are coming from veteran hosts Mike Vernon, Scott Farley and Devin Williams.
Our sincere gratitude to Patty Fong for her service, and passion for Mexican culture.
After 15 terrific years on the KBCS airwaves, I am retiring Musica de la Raza from KBCS. I want to thank KBCS for the unprecedented opportunity to seriously present the music of the Mexican and Mexican-American people. I want to thank all the amazing listeners who opened their hearts and souls to this wonderful music – la musica mas bonita en el mundo – la musica de la Raza throughout the years. Since Musica de la Raza went on the air in 2004 (5 years at 6 pm, Saturdays), I know that listeners gained greater awareness and appreciation and love for the music of Mexico, urban America as well as the border voices that have been marginalized and are now under stress. Thank you for listening and for your heartfelt support of Musica de la Raza. You showed me the power of the community. I salute you! Finally, thank you for supporting community radio KBCS 91.3. !Viva la Raza! !Viva Mexico! Adios, queridas amigas y radioescuchas, nos vemos pronto. – Patty
Check the KBCS schedule for further updates as they occur.