Project Pilgrimage: The Last Slave Ship to the United States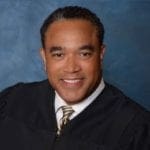 June 19, 2019 - 4:42 pm
In May, the wreckage of the last slave ship to the United States was confirmed found off the shores of Mobile Alabama.  Attorney, Justice, and Historian, Karlos Finley, explains the significance of the slaveship, Clotilda, for the descendants of those enslaved people transported here inside it  in 1860. Finley also describes the remarkable community that many of the people who came on that ship created in Africa Town, Alabama.
KBCS's Ruth Bly attended Finley's talk in February of 2018, in Mobile Alabama as a participant in Project Pilgrimage, a Seattle based educational immersion program, focused on visiting significant civil rights sites in the Southern States.
Click here for the video footage from the event.
The photos below were taken by Ruth Bly  The video was also produced by KBCS's Ruth Bly