Music of the Moment – October 2019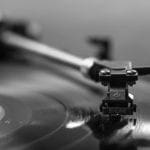 October 4, 2019 - 12:48 pm
Check out these music reviews from Iaan Hughes in this month's installment of Music of the Moment. Artists The Garifuna Collective, Brittany Howard, Jontavious Willis, Amy LaVere, and Jake Xerxes Fussell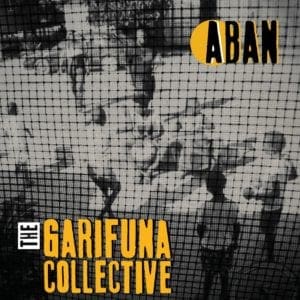 Artist: Garifuna Collective
Album: Ayó 
Record Label: Stonetree Records
Close to six years have passed since the last Garifuna Collective album. That album, Ayó, meaning Goodbye, was a tribute to longtime frontman and Garifuna Collective guitarist Andy Palacio who passed away after a sudden illness at the age of 47. That album is undeniably gorgeous and while it still beats with a deeply rhythmic heart a certain amount of sadness, real, or perceived from the listener, clings to the songs like a mist. In contrast, Aban, meaning One, has a lightness that imbues the funky rhythms with a breezy grace. To be expected the grooves are fierce. The Garifuna culture, a mix of indigenous and African descended people and rooted in the Caribbean and Central America make the percussion a centerpiece, yet it's the addition of fuzzed out vocals and touches of electronic notes and beats that lift Aban into heady new spaces. Honoring tradition while simultaneously forging a new path makes for an extremely satisfying listen.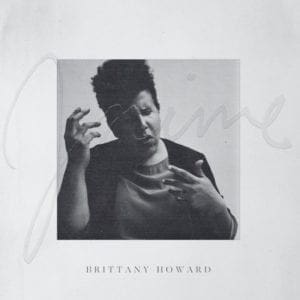 Artist: Brittany Howard 
Album: Jaime 
Record Label: ATO Records
How many of your favorite albums started out on first listen as something you admired? Maybe they snuck into your heart through cracks and keyholes. Maybe they quietly beguiled you while all the while you denied it. Ms. Howard is following her muse and we're extremely lucky to be invited along. After two celebrated albums and a handful of awards with her band Alabama Shakes the easiest thing to have done would have been to copy and paste. Instead she stepped back from the band and searched for something new, maybe even revelatory. The album is named for and inspired by her sister who passed away as a teenager after being diagnosed with cancer over twenty years ago. The songs within are mostly intimate and pensive with moments of profound lyrical openness. Halfway through the album is the sparse "Short and Sweet," with it's simple meditation on love and the passage of time that just might be the most heartbreakingly gorgeous song of the year. Jaime is a masterpiece.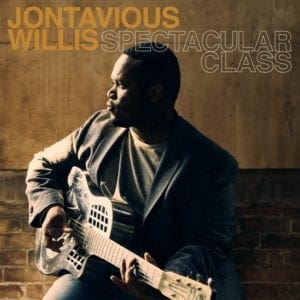 Artist: Jontavious Willis 
Album: Spectacular Class 
Record Label: Kind of Blue Music
There's a particular satisfaction in listening to an unadorned traditional album done really well. There's nothing for Jontavious Willis to hide behind on his album Spectacular Class; no gimmicks or studio tricks to make it sparkle. Yet, it shimmers and shines simply by stories well sung and songs well played. Mr. Willis is just past 22 and so it was YouTube that first showed him the blues. Instead of being sucked down an interminable rabbit hole of other people's videos he picked up a guitar. There's not a genre of popular music that has been more maligned through mediocrity than the blues. Even fretboard virtuosity has temptations that lead to bloated excess which finally collapse under its own self-importance. Jontavious Willis, with a hard-worn voice reminiscent of a young Keb' Mo' and Guy Davis accompanied by beautifully picked guitar licks, falls for none of those traps. He puts the story first and keeps the heart in the blues.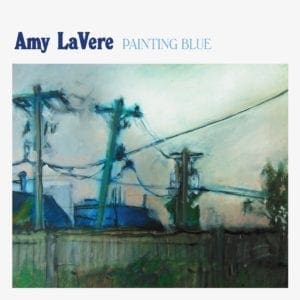 Artist: Amy LaVere 
Album: Painting Blue 
Record Label: Anchors and Anvils
We first heard Memphis based bassist and singer-songwriter Amy LaVere all the way back in 2005 with her album This World Is Not My Home, but you should forgive us for forgetting it's been that long. There's a through-line of consistency in her albums, a timelessness to her songs that seem to make her music sound fresh and of the moment. Ms. LaVere has the unique ability to write about complex and often contrasting emotions in a wholly human way, that is to say are we not many things with many disparate feelings and thoughts? In LaVere's lyrics it's a yes. Her latest album, Painting Blue, begins with a meditation on love. This theme pulses through the album in many divergent ways: In "No Battle Hymn" it's a stumbling block when connected to self and pride, in "Girlfriends" it's guised as a friendly and helpful tool, but revealed to be an expression in self-confidence. In the stunning "No Room for Baby," it explores how closely love and loss and regret and acceptance and choices have barely a hair's width between them. It's beautiful and it's crushing. Painting Blue was produced by LaVere's husband and collaborator Will Sexton which adds a layer of intimacy and honesty to the album. This is an artist not hiding from us and not hiding from her loved ones. Amy LaVere plays more than three chords, but in this album the truth is still to be found.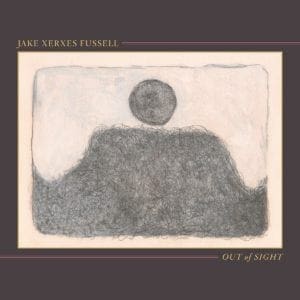 Artist: Jake Xerxes Fussell
Album: Out of Sight
Record Label: Paradise of Bachelors
One of the dark horse albums of the year comes from a middle-aged singer-songwriter-collector out of Durham, North Carolina. Jake Xerxes Fussell. He's the son of a folklorist and photographer and like his father Fussell has gathered bits and pieces of old songs and poems and fused them together into an earthy patchwork album of finger-picked country and blues. His third album Out of Sight is the perfect distillation of love and theft. It's a hand-me-down that finally came to a tailor who took what once you wore and made it into something splendidly new. What's new here for a Fussell album is the full band that accompanies him on all the tracks. The band helps give shape to the songs, much like a good bank does for a river. The structure gently determines direction and flow, yet is loose enough to keep the destination somewhere ahead, always beyond the next bend, and it's eventually arrival less meaningful than the trip.