Some Matters of Relative Significance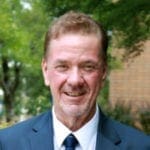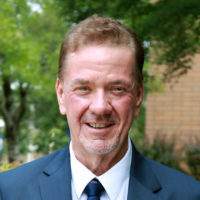 October 18, 2020 - 7:30 pm
Dear Friends and Supporters of KBCS,
I hope my message this month finds everyone safe and doing as well as can be expected during these difficult times. We are still processing and collating the donations and comments from well over a thousand KBCS true believers that were made during our "virtual" fall fundraising campaign.
Thanks to the amazing outpouring of financial support from our listeners we have secured another important benchmark and are well on our way to achieving our ultimate goal of a balanced budget for this fiscal year and beyond. While this campaign, like the spring campaign, was a more "virtual" experience than our traditional fundraisers of the pre-pandemic world, there is nothing virtual about the support that we received. These generous contributions from our listeners are as real as it gets.
I simply can't say enough good things about the dedicated KBCS professional staff and our devoted and talented army of volunteer hosts who all went above and beyond to make this fall fundraiser successful. It is immensely gratifying to see everyone step forward to do what they can to support KBCS. Your financial support makes possible our commitment to managing all our operations for continuous improvement despite the difficult challenges of living in a world that has been turned upside down and inside out.
For nearly fifty-years, KBCS has been an important thread in the cultural fabric of the great Pacific Northwest. We help weave together generations with local programming that reflects and promotes our regions values and those wonderful quirks and idiosyncrasies that make this place so appealing and inviting to so many people around the world.
KBCS serves a diverse cultural community of talented artists, writers, performers, activists, and musicians. Many musicians from across the Pacific Northwest had their recordings performed for the first time on the radio over KBCS. This is a tradition that we are proud to be part of and is only made possible by the financial support of our listeners…listeners like you.
If you missed your chance to donate during our fall campaign, we still need your support. Please consider becoming a sustaining donor to KBCS today. Sustaining donors simply commit to setting up a monthly donation to KBCS on their credit card or a convenient automatic monthly payment from their checking account. Remember, no donation is too small, or for that matter, too large. Together they all add up to keep this community radio dream alive. It's easy to set up a sustaining donation of just $5, $10, $35 a month or more online at kbcs.fm.
Key to our business plan of becoming an entirely self-funded entity of Bellevue College is for 1000 new donors to sign up to become sustaining contributors to KBCS before June 30th of next year.  Right now, we have nearly 400 new sustaining contributors and we need your help to reach our next important benchmark at the halfway mark of 500 new sustainers before January 1.
Again, thank you, thank you, thank you, to all our friends and supporters for being there for us when we need you most. Don't forget that we are always there for you whenever you need us, each and every hour of the day; each and every day of the year. Remember, if you listen to KBCS, you need to contribute to KBCS, it's that simple. We need your support.
Dana Buckingham
KBCS General Manager and a Proud Sustaining Contributor to KBCS.