Meet the Student Fellows Working in Partnership with KBCS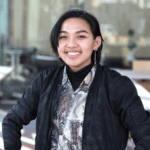 October 19, 2020 - 12:12 pm
Meet the student fellows working in partnership with KBCS.
KBCS is partnering with International Examiner a Northwest Pan-Asian publication and Asian Pacific Islander Americans for Civic Engagement (APACE).  Meet the four outstanding local student fellows working at KBCS to hone their podcasting skills below.
Sahil Bathija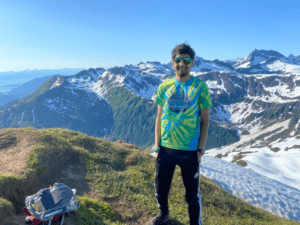 My name is Sahil Bathija (he/him) and I'm a second-year 'society, policy, & citizenship' honors student at Seattle University currently majoring in Political Science with a Specialization in Legal Studies. I was born and raised in Juneau, Alaska, and my hobbies include hiking, running, volunteering, rowing, tennis, and really anything else outdoors. I look forward to learning about how to best engage and empower minority and underrepresented communities in civic participation, and then practicing what we learn to make a real difference in our community.
TK Le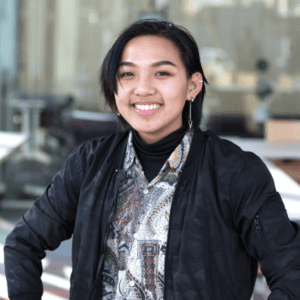 My name is TK Le, a chosen name, so feel free to ask me about what it means. I am nonbinary so I prefer to go by xe/xem/xyr/xyrself and they/them pronouns. I'm majoring in Cell and Molecular Biology at Seattle University because I want to research effective and accessible ways to treat underserved communities with medicine. Outside of school, I like to sing, read, eat my way around Seattle, and spend time with friends. I look forward to diving into researching issues that impact the AAPI community, working on the podcast, as well as learning about what it takes to work in campaigning and social media outreach.
Taylor Marie Mocorro
Hello! My name is Taylor-Marie Mocorro, and my pronouns are she/her/hers. I am currently studying music education, with hopes to be a high school band director. Besides music and advocating for music education, I have a love for video games that started when I was very young. I hope to learn how to use arts as a voice to advocate for AAPI Civic Empowerment through APACE.
Zenden Nhangkar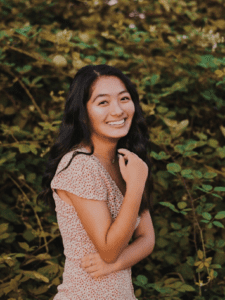 Hi, I'm Zenden Nhangkar. I go by she/her/hers pronouns. I'm double majoring in Design and Communications and minoring in Psychology at Western Washington University. I enjoy drawing, fashion, hiking, writing, and of course… listening to all kinds of music. A couple of things I'm excited to learn at APACE are finding out how our state government handles nationwide and bigger issues like racial equity, how to be more involved in government issues as an American citizen and how to effectively encourage others to take their part as well.